My Old Blogs at Yahoo!360 / MTP

Entry for March 12, 2007 -- Tagged by Jene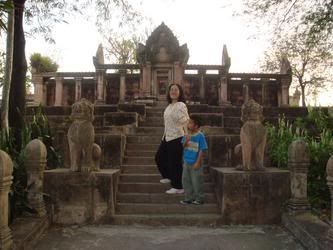 Hi, Friends: I am so sorry I have been very slow at 360. I will catch up with all of you as soon as I can.....
Jene, my poet friend, tagged me! If you want to know about me please have a look here - but I guess you will be disappointed with my answers (as usual)...

Enjoy your lovely spring! If you are in a tropical country like I am, try to enjoy the HEAT.
Note: Pic was taken at The Ancient City, Bangpoo, which is not too far from our place in Bang Na, Bangkok.
It is a miniature (1/10 the real size -- I GUESS) of Khao Phra Vihan at Thai-Cambodia border in Sri Saket province.


Remarks on Jan-11-2011:
I have removed the hyperlink in the above that is supposed to lead to Jene's site at Yahoo!360.
COMMENTS: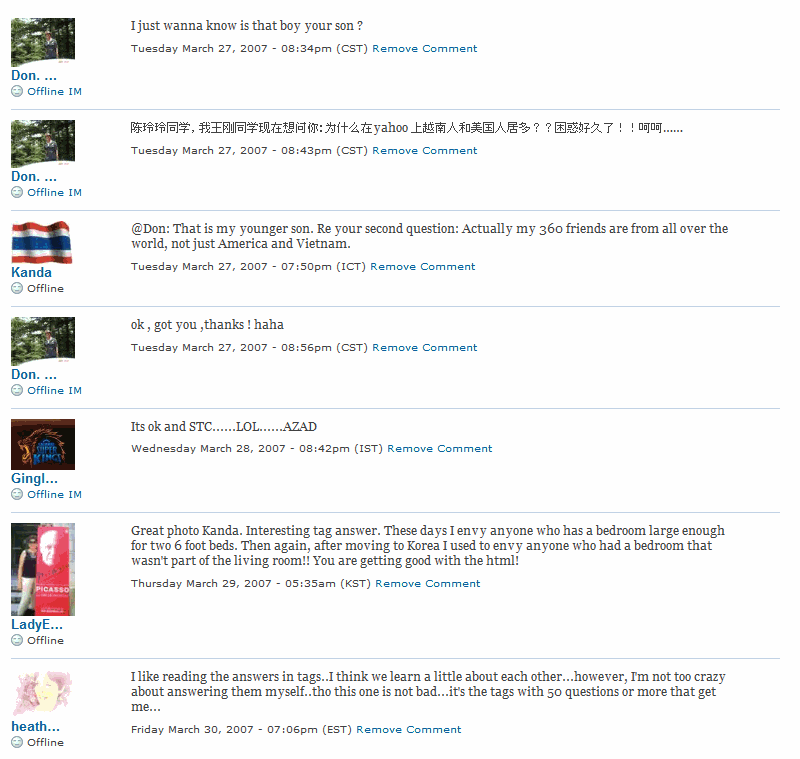 Entry for March 30, 2007 -- Wire factories, Water Festival, etc.



I have been slow on 360. Earlier this week I spent a few days visiting wire-drawing factories. I do this every two months. If you have no idea what these places are like, or why I had to visit them, please see my earlier blog HERE.


==================


Weather in Thailand has been hot, though not as hot as Dubai, but it will be hotter next month. Fortunately, in mid April we will celebrate Song Kran, our traditional Thai new year, which is also known as Water Festival. It is absolutely fun !!! A few months ago I mentioned Song Kran in one of my blogs. Please have a look . I also found some Song Kran pictures for you here.

Note: The pic shown above was taken in Laos (to the east of Thailand) last Song Kran. Many countries around this region celebrate the festival in a more or less similar way.


==================


Happy Easter to all my friends who will celebrate this day - although the festival, together with St. Patrick's Day, Red Nose Day, etc., are not known among most of the Thais.




COMMENTS:

Entry for March 12, 2007 -- Hospitality at a Hospital


My teenager son had his monthly appointment with the orthodontist at a hospital near our house this Saturday morning and I went with him. When arrived at the hospital I was surprised to see three men in suits playing music on a small stage in the hall near the entrance. There were an electric piano, a violin, and a cello. The music was good. For a split of second I had thought we were at a department store where they had free concerts (usually only a pianist) at certain times during weekends. The three men played both Thai and western music, including a theme song from an old movie "Doctor Zhivago". It was pretty good! We went up the escalator to the orthodontist on "the floor above". What do you call it in your language? First floor? Second Floor? Anyway, this hospital named it "Floor L". More surprises up here: I saw people gathered near the escalator at a booth that gave out small plastic trays. There were a table with plates of many kinds of delicious cakes and pastries and fruits -- all in small one-bite size, and anyone could take as many pieces as they wanted FOR FREE. There were several kinds of herbal drinks, too. It looked like a snack buffet at any all-you-can-eat restaurant! On one side there were a few computers along the wall, all were occupied by children, and everyone was playing games. One grown-up was playing spider solitaire. (LOL!!!) The food and the drink was not just a treat for those that had finished their annual health check-ups, but was for anyone that came to the hospital that day. What a surprise. My son and I just had herbal drinks (sweetened chrysanthemum tea). We did not take other food. Later I was told that the hospital had recently offered free concerts and snacks every weekend #33;!! Wow#33; This hospital is certainly showing lots of hospitality#33; I wonder if other hospitals in Bangkok and other places have the same treat.



COMMENTS: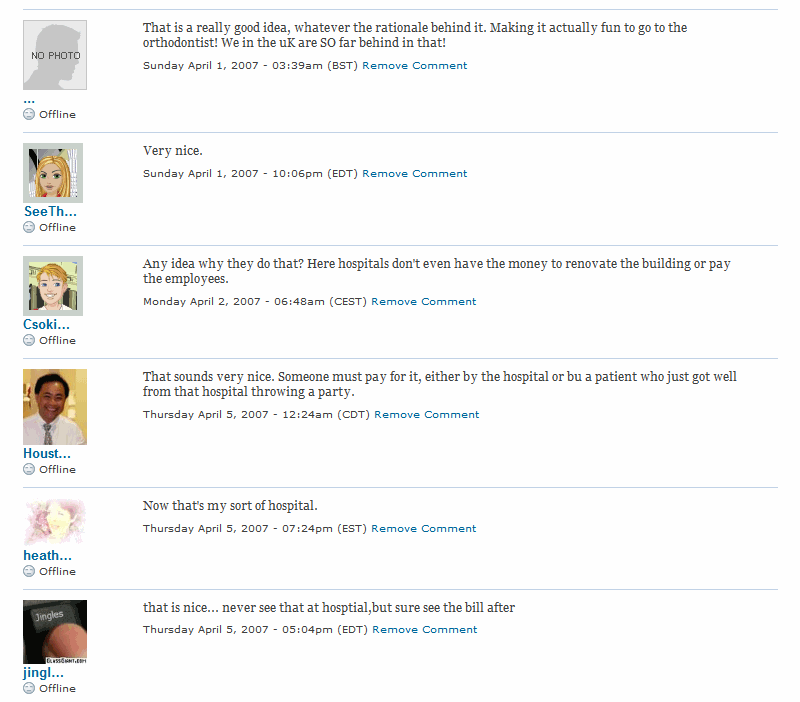 ← Previous page Next Blog →

Scroll to the top

Back to the List

Back to Kanda's Homepage