My Old Blogs at Yahoo!360 / MTP

Entry for November 24, 2007 -- Famine....



Famine....



This morning I read a news on Yahoo... Great Famine anniversary in Ukraine

I was surprised I found it soooooooo familiar. I guess this kind of thing has happened, still happens, and will continue to happen somewhere in the world.

Not related to the above news at all but famine in Tae-chew, Southern China that took place long time ago was so similar to the above news. A few years ago I read articles written in Chinese by one of the offsprings of the witnesses among these survivors. Those articles were published in a local Chinese newspaper in Thailand. I am not sure if any of them were translated into Thai. Not sure if an average Thai would have heard of the tragic past of these people. The articles said in Tae-chew they exchanged baby infants (esp. girls) and ate them. There were detailed descriptions of how they cooked, too. People in desperation could really act so desperately!!!!!!

Lots of Chinese from there came to settle down in Siam or Thailand in the 18th or 19th century. It must have been awful in their homeland. I guess it could have been worse than present day Darfur.... I heard another story. When a boat full of refugees from Southern China arrived in Siam (Thailand in the past), a young woman, upon seeing green trees everywhere in this tropical land, suddenly exclaimed, "Thank Heaven, I will surely be rich!" She said there were no trees in her homeland. No trees, no rain, no food, no work, no money. Some sixty years later the lady was already well-to-do with a profit making business when she told this story of her own past to my cleaning lady. And I heard this from her a few years ago.

My parents are from Taiwan, which is an island, and it has been politically independent from China since 1938. It was not as terrible as Tae-chew (or "Chao-zhou" in Mandarin), but in the past life was not easy, either, although they did not have to escape famine. Dad came to Thailand because he did not want to join the Japanese army. Taiwan was a part of the Jp's territory before WWII. In those days Taiwanese youngsters were forced to join the Japanese army. Some of the young unmarried women were forced into sex-slave in the military. My older aunts, who were teenagers, escaped this with the help of my grandfather. He arranged marriages for them. Thank heaven their marriages have been good.

Ah, I am getting "old" now, talking about ancient happenings...!

Happy Weekend to all of you who still linger around Y!360. We will have Loy Kratong fun in Thailand tonight!




**** Notes:

"Taiwan has been politically independent from China since ...."

Thanks to George, my cousin, who pointed out that it should be the year 1949, which was the year of "Min Guo 38". Sorry for the mistake. It has been such a long time and I cannot remember every detail. :P
Remarks written on June-27-2011:
The original link at Yahoo News does not exist anymore. But I found the news at
BBC
, dated November 24, 2007, which was probably the very news that I saw. Here is the screenshot:
And I found a good page about it at Wikipedia:
Holodomor
.





One more remarks written on June-27-2011:
There are other shorter, newer, and better codes for making rounded corner boxes but I have not tried them yet. The boxes that I created here are of fixed width and although I did not use <table> codes, the 8-image method was certainly far from convenient or ideal. In the near future, I should try the newer codes and make boxes of flexible width.
COMMENTS: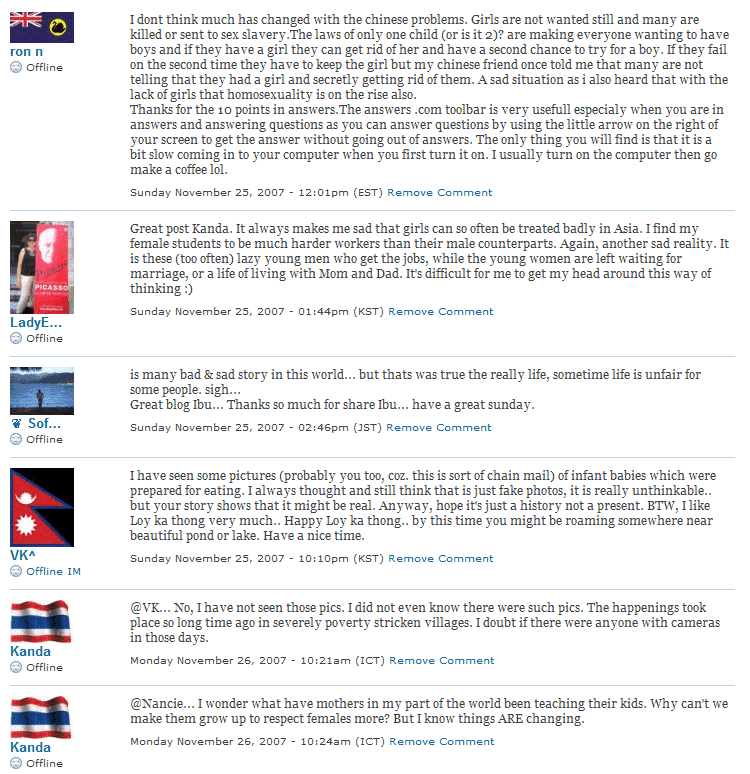 Extra notes written on June-28-2011:
I grew up in China town in Bangkok. We often heard the old Chinese recounting the great famine in their ancestors' land in Southern China in the last centuries –
although the swapping and eating of the new born babies were not heard of until much later
. When I searched the internet this morning, I found they had a "Heritage Centre" in Yaowarat. Opened in 2009. The website had interesting intro, pics, videos, and features:
The Chinese population in Thailand grew in the first three Reigns of the Chakri Kings through free immigration. Famine in southern China caused many Hokiens and Teochews to migrate to Southeast Asia.

The new immigrants can belong to an official and do compulsory work, in which case they are tattooed on their wrists. Or they can pay a government tax and be free to seek employment. These people will have a token tied around their wrist.

Trade between China and Thailand grew at the same time as Chinese migration. The Chinese junk became a familiar ship in Bangkok and Sino-Thai trade peaked in the reign of King Rama II.


There was a room that simulated the view of the deck of a Chinese junk:
Early Chinese immigrants leave their impoverished homeland in southern China to take a hazardous sea journey to Bangkok and other parts of South-East Asia. They brave storms and rough seas in the hope of finding new and better lives.


Source: www.tour-bangkok-legacies.com/yaowarat-heritage-centre.html
Another intro of the Centre: www.highlightthailand.com/
Looks very interesting! I should go back to Yaowarat and visit that Centre someday!
COMMENTS from MTP (journal item no. 446):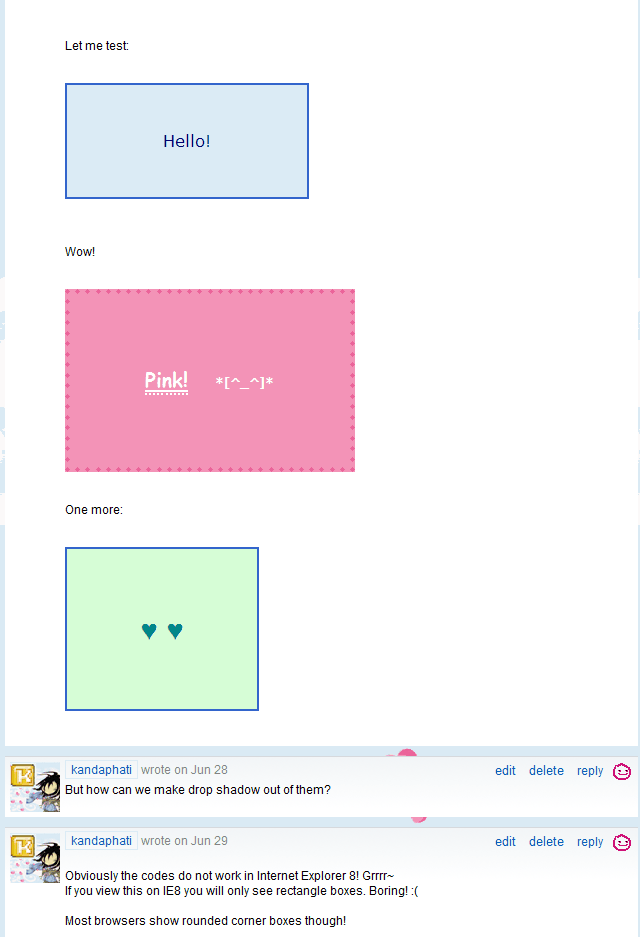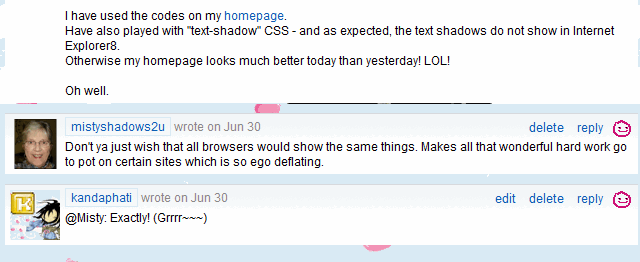 ← Previous page Next Blog →

Scroll to the top

E-scrapbook: 2007 2011

Back

Kanda's Homepage