My Old Blogs at Yahoo!360 / MTP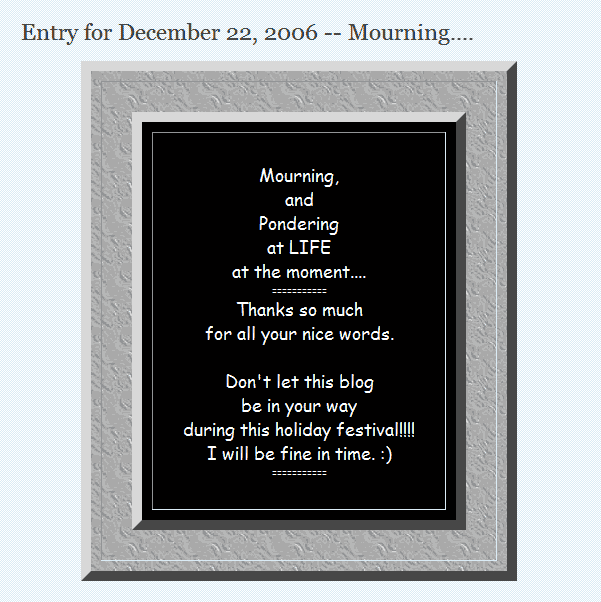 COMMENTS: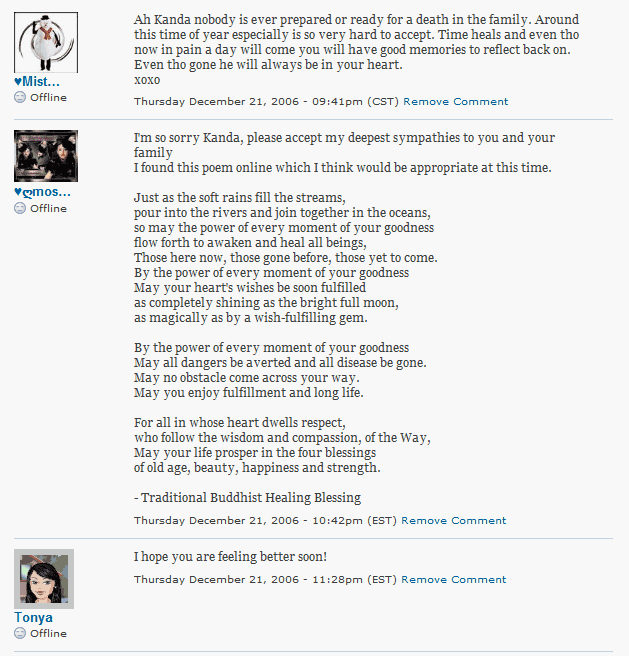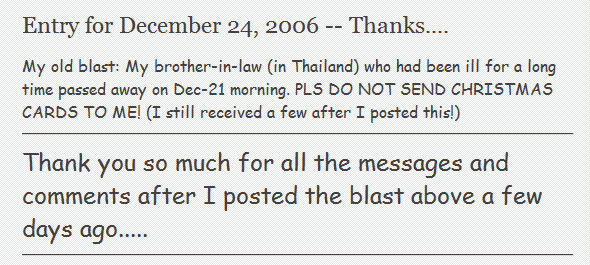 COMMENTS: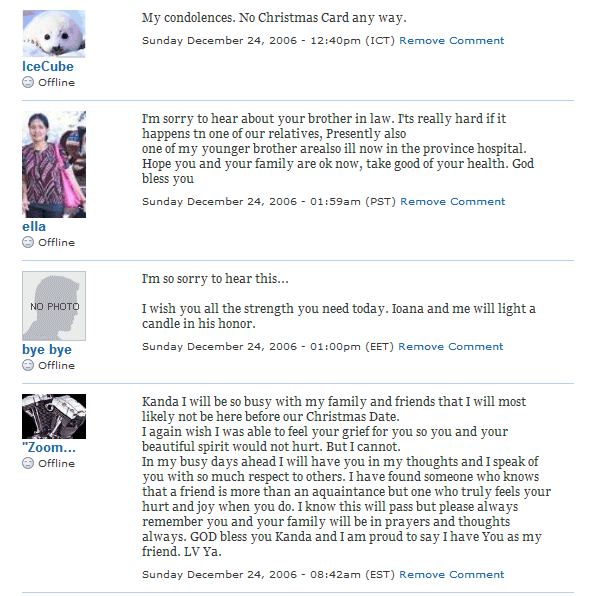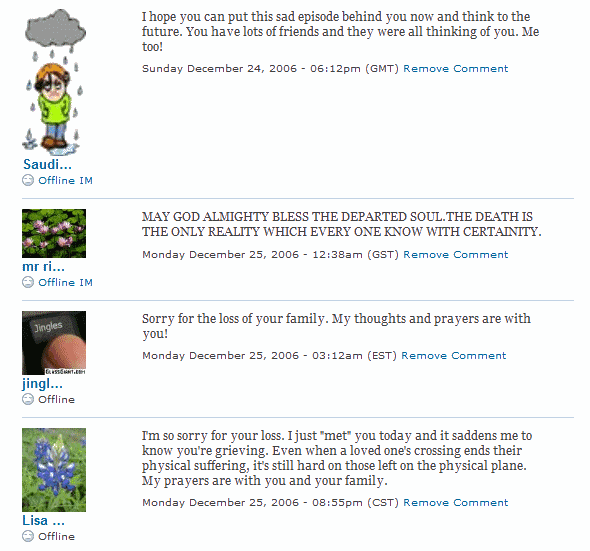 Entry for December 26, 2006 -- Farewell
Cremation took place at 3 pm Bangkok Time, Dec-24-2006.
Crematory at that Buddhist temple...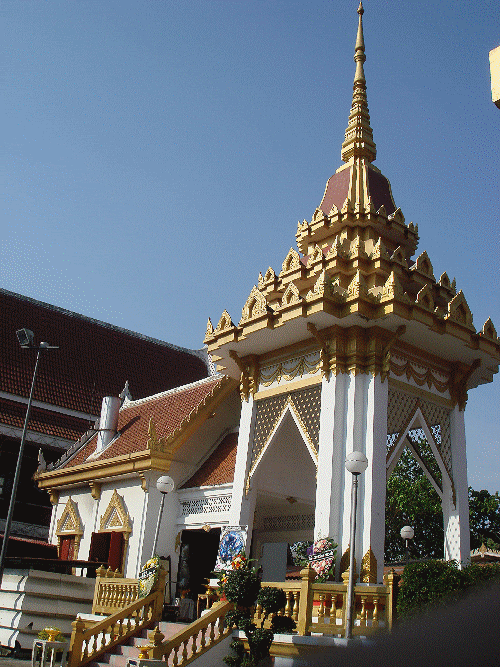 Farewell...
1.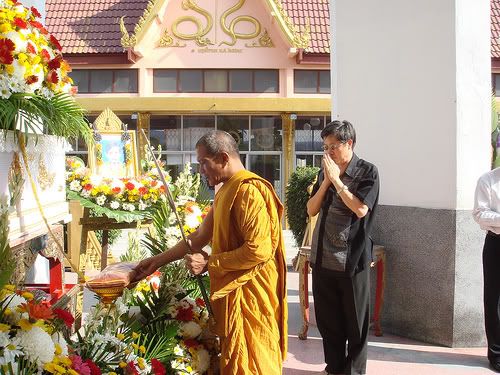 2.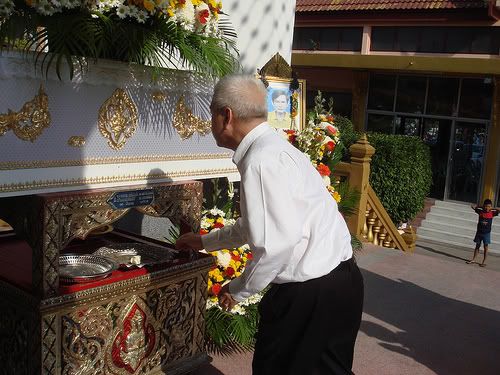 3.



4.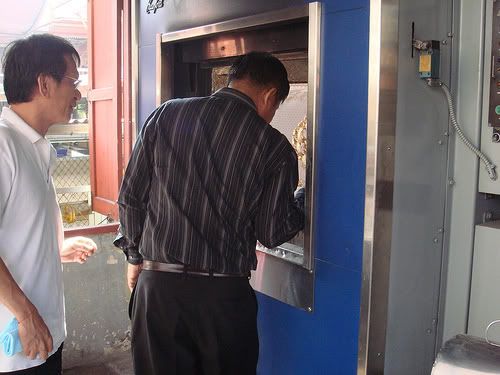 5.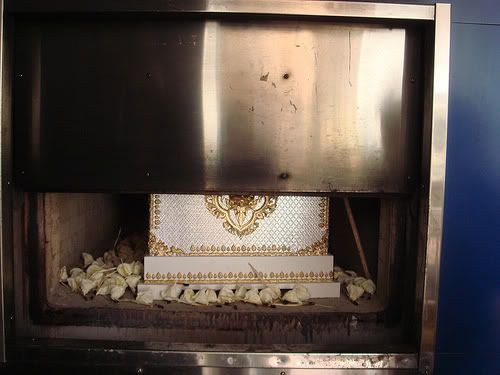 "Funerals are a celebration of life -- in another dimension -- as well as mournings."
-- Saudi Geoff


COMMENTS: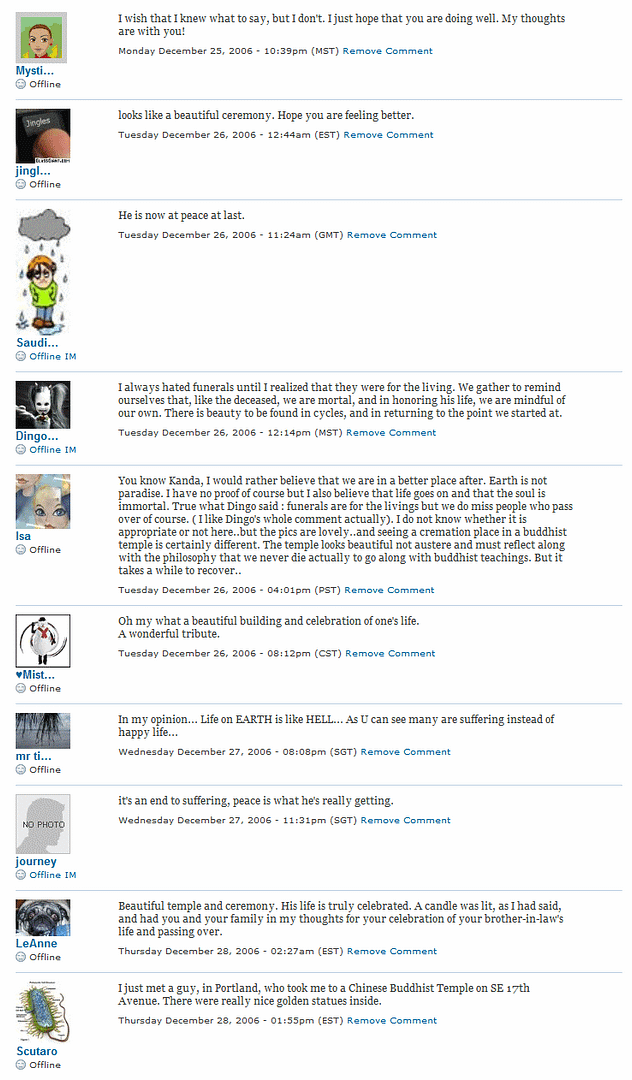 Note on Dec-11-2010:
The table codes in the original blog at Yahoo!360: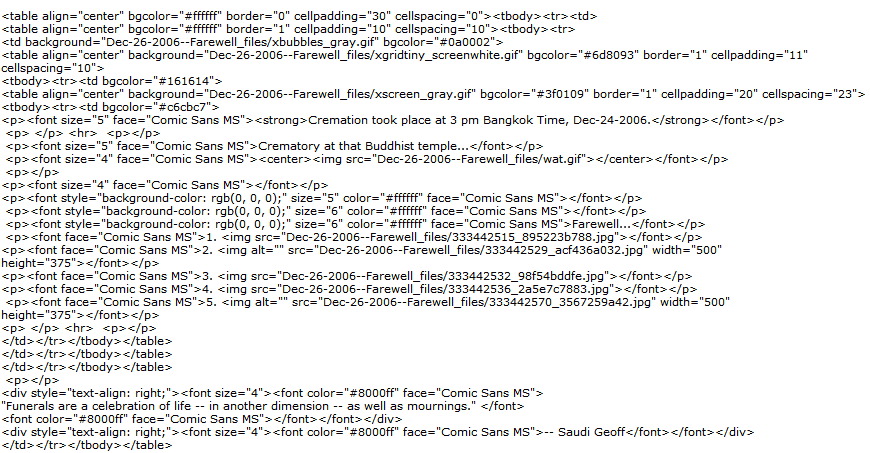 Below are the screenshots of the top and bottom borders of the original blog box in Yahoo!360:


The codes I used to regenerate the blog: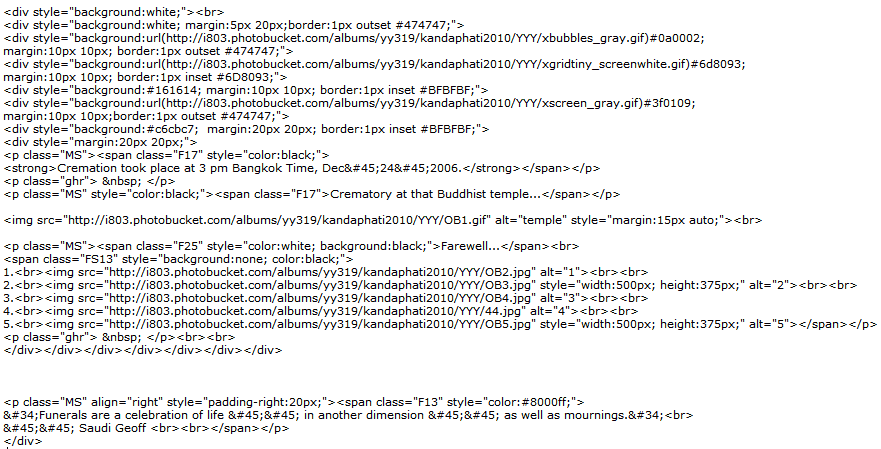 The different outcome between the two sets of codes: the new one in the above displays a fixed width box whereas the old one showed the similar box but with a flexible gray column to the right of the pictures. (Too bad we cannot see its flexibility in the screenshots.)
Note on Dec-17-2010:
Browsers display inset, outset, ridge of the borders differently. These borders may appear very beautiful in Firefox but they do not always look so good in other browsers. I therefore changed the border codes again by assigning a solid color to each border. The box that you have seen in the above should look more or less the same in different browsers. See the latest version of its CSS and the HTML: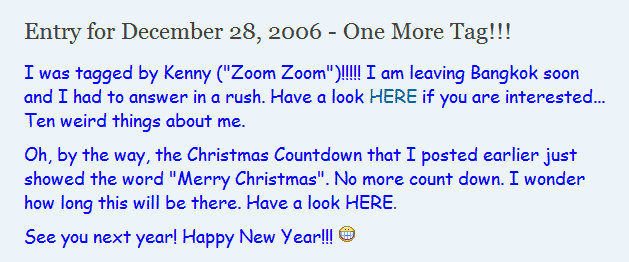 Notes on Dec-12-2010:
Needless to say, the link to Kenny's blog does not work anymore,
but the link to Christmas Countdown flash thing still works!
COMMENTS:

← Previous page Next Blog →

Scroll to the top

Back to the List

Back to Kanda's Homepage