My Old Blogs at Yahoo!360 / MTP

Entry for November 06, 2006 -- Loy KraThong Fancy Ships
Slideshow here. More VDO may come up later.
Pics were taken on Nov-4-2006, Loy KraThong Eve.
Chaopraya River, Bangkok. There were 60 fancy ships.


COMMENTS: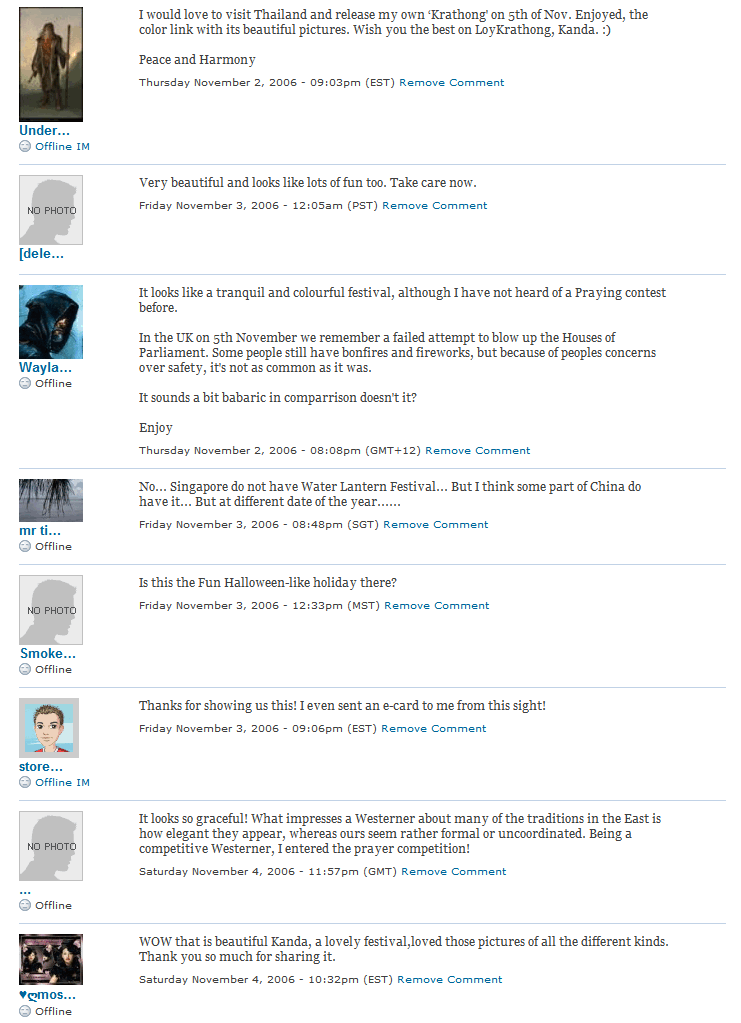 Entry for November 07, 2006 -- Loy KraThong Fancy Ships

Fancy Ships seen on Nov-4-2006

I suggest that you take only a few seconds looking at each VDO clip.
But for a VIRTUAL cruise, you should grab some food and beer,
turn on your computer audio to its max, and enjoy.
COMMENTS: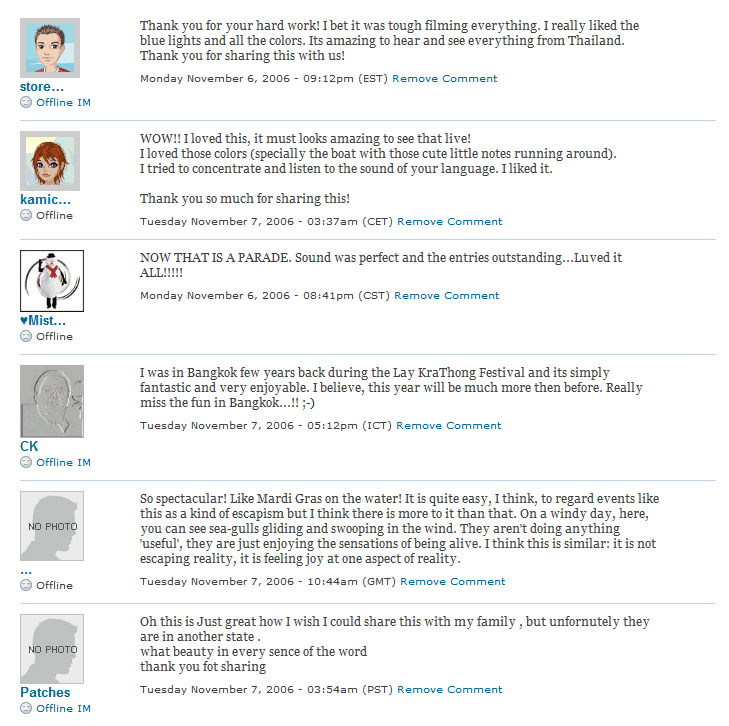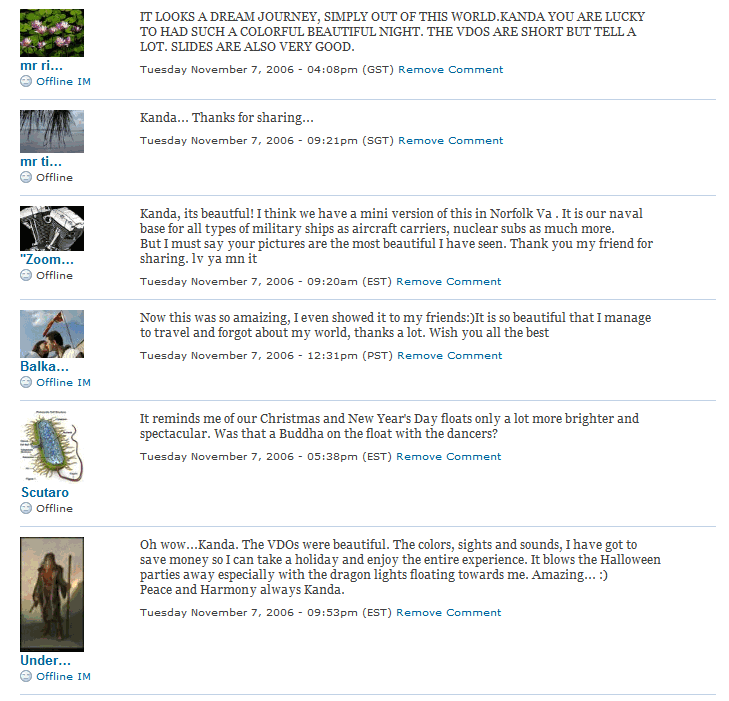 ← Previous page Next Blog →

Scroll to the top

Back to the List

Back to Kanda's Homepage