Links to Kanda's Blogs in 2012

(Year of the Dragon. Buddhist Year of 2555 —"Song-ha-ha-ha".)


Most are in Chronological order.
On PC, you can place the cursor on any link below and see a pop-up that gives a short intro to the site.
Unfortunately, this is not possible (yet) if viewed on mobile.
Jan 06 2012
Hell Fire Pass
(
with slideshow
)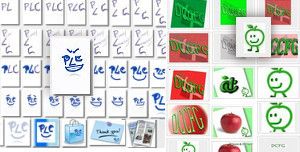 Jan 16 2012
Pheasant Hunting bothers me.
Jan 27 2012
Archived: D1
Archived: P1
Feb 03 2012
Archived: P2
Feb 16 2012
My Graphics
1
2
Mar 03 2012
Testing HTML5
Mar 06 2012
CSS →
Read this article at:
Webs.com
Slideshare.net
Scribd.com
March 2012
Chen A-Rui Memorial Scholarship Fund ( 陳阿瑞獎助學基金會) Facebook Page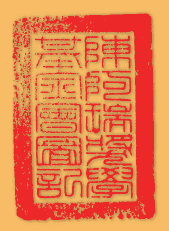 March 2012
My Articles in Chinese / 我的文章 (first published in the year 2000) :
Old pictures:
May 8, 2012
My Taiwanese Ancestors: Where were they from?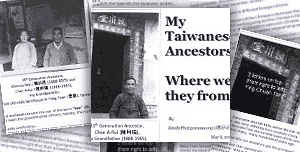 More photos at:
Kandaphati's Posts
(on Facebook).
I have been interested in the
Thai-Vietnamese history
ever since my family and I visited Thai-Vietnamese Friendship Village and Ho Chi Minh's house in Baan Na-Chok at the end of the year 2009. (See the links to my
blogs
.)
I have collected some interesting articles and photos about the Thai-Vietnamese history and etc., with the permission of
Prof. Dr. Artha Nantachukra (ศาสตราจารย์ ดร.อรรถ นันทจักร์)
from his site at multiply.com before the disappearance of these webpages at the end of the year 2012 :
•
Ho Chi Minh In Thailand / ตำนานและคำบอกเล่าเรื่องลุงโฮในประเทศไทย
•
From Nghe An to Nakorn Phanom : A History of Vietnamese Migration during Indochina War
•
A historian creates history
•
Thai-Vietnamese Friendship Village: Dimensions of Academic Civic Relations & friendship remarks
•
Behind the Scene of the Outstanding Friendship Project b/w Thais & Vietnameses: Ban Na Jawk
•
An academic paper comment on 'Ho Chi Minh in Thailand (written by Prof. Nghiem Dinh Vy)'
•
การก้าวสู่ระบบเศรษฐกิจใหม่ของเวียดนาม
•
แนวคิดว่าด้วยสภาวิชาการแห่งภูมิภาคอินโดจีน : ปรัชญา แนวทางและความมุ่งหวังของคนเดินทาง
•
จากพรรคคอมมิวนิสต์แห่งประเทศไทย ถึงเสรีไทสายอีสาน
•
Ban Doong, Pichit / โฮ จี มินท์ : ตำนานการเคลื่อนไหวบ้านดง จังหวัดพิจิตร
•
อนุสรณ์สถาน "ขุนพลภูพาน" นายเตียง ศิริขันธ์ บนเทือกเขาภูพาน
•
ผู้คนและเส้นทางประวัติศาสตร์
Thanks for visiting!
This page might still be under construction.