We welcomed Flat Stanley from Bryan not long before the Chinese New Year.
He came in an envelope with pretty stamps on it. Here it is:

( Hover your cursor over each picture below to expand them! )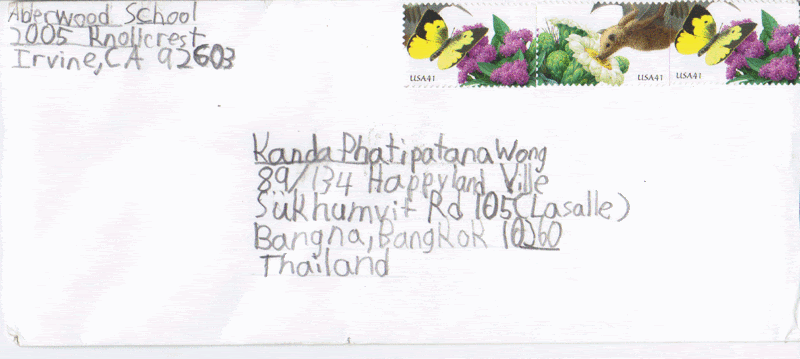 Bryan is a brilliant 8-year-old. I often heard my mom telling me about this child when she and my dad got to see him and his family. It was great welcoming his "Flat Stanley".

Magic happened soon after Bryan's Flat Stanley landed in Thailand.
First, he met all of us.
Then Tony and Ken showed him their recent vacation pictures.
The vacations were recorded in their mom's website.

The magic in Thailand made Flat Stanley able to multiply and teleport.
One of the newly formed Flat Stanleys got back to Bryan via fast track in the cyberspace.
He also brought back a few copies of pictures from Tony and Ken.

One got to this website -- which is the one you see right now.

The original Flat Stanley was asked by this family to take a few more days of vacation with them in the tropical paradise that is called Thailand.
He will be sent back by the postal service of this country either tomorrow or day after tomorrow.

We will miss him.
How I wish my boys had such interesting "project" when they were 8 years old!

Thanks, Bryan and Flat Stanley, and Mrs. Gibb!
Comments (MTP -- journal/item/283)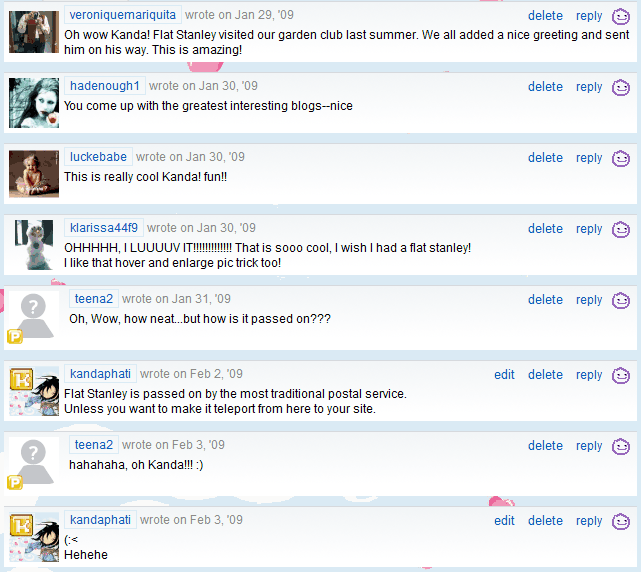 Back Top E-scrapbook