Our Year-End Trip up North
(Dec/29/2006 - Jan/1/2007)
Jan/6/2007
We have been to
Tak
,
Chiang Mai
, and
Chiang Rai
many times and we did not want to visit the same old places again and again.

Dec/29/2006
We left Bang Na and arrived in Tak a few hours later. Had the famous Tak beefsteak at a restaurant by the highway. Checked in at "Viang Tak 2" Hotel recommended by Ken Klein who lives here in Tak with his Thai wife and family. According to Ken, this is the best hotel in Tak. Ken has published a few
novels
about the expats in Thailand. Too bad we did not meet him this time. The hotel faces
Ping River
.

Dec/30/2006
We took some pics before we left Tak.
It was not far from our hotel. The bridge on Ping River is usually crowded during
Loy Kratong festival
.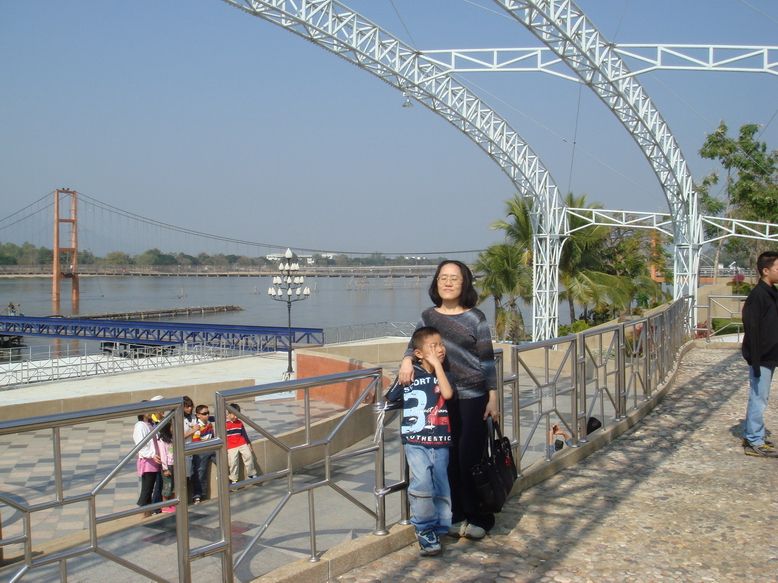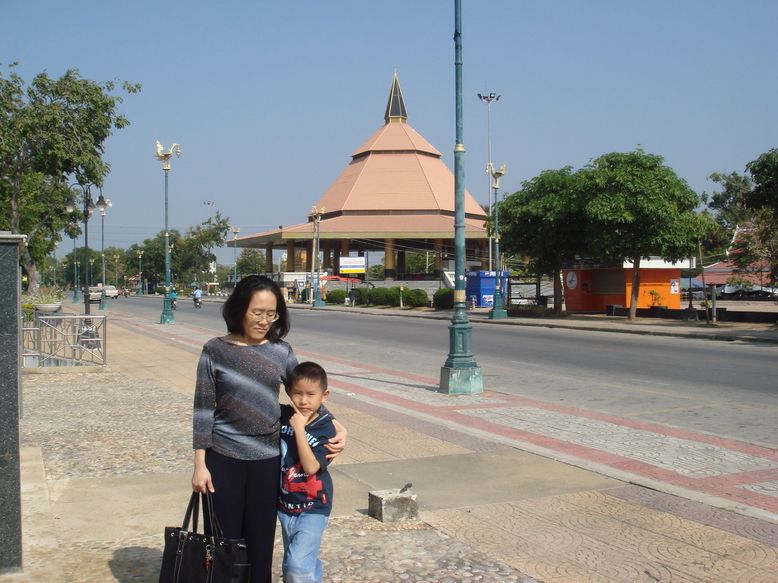 We arrrived in
Chiang Rai
a few hours later. We had dinner at the food court in Big C Shopping Mall.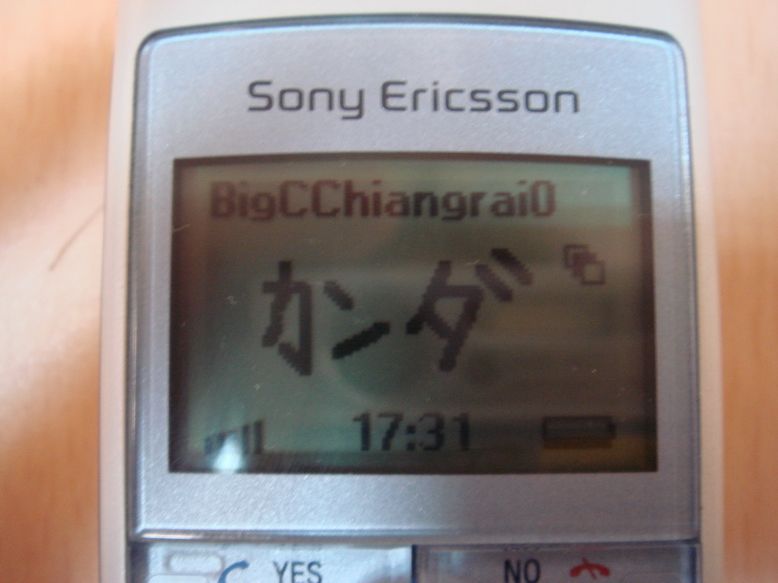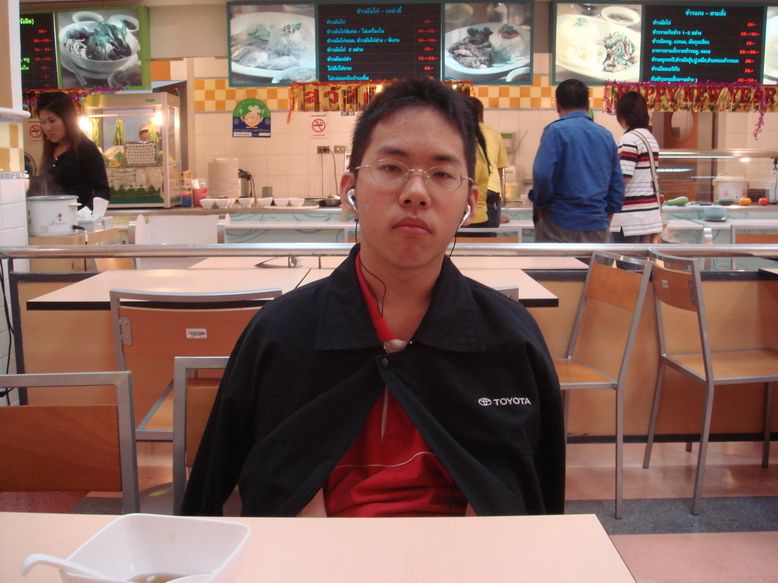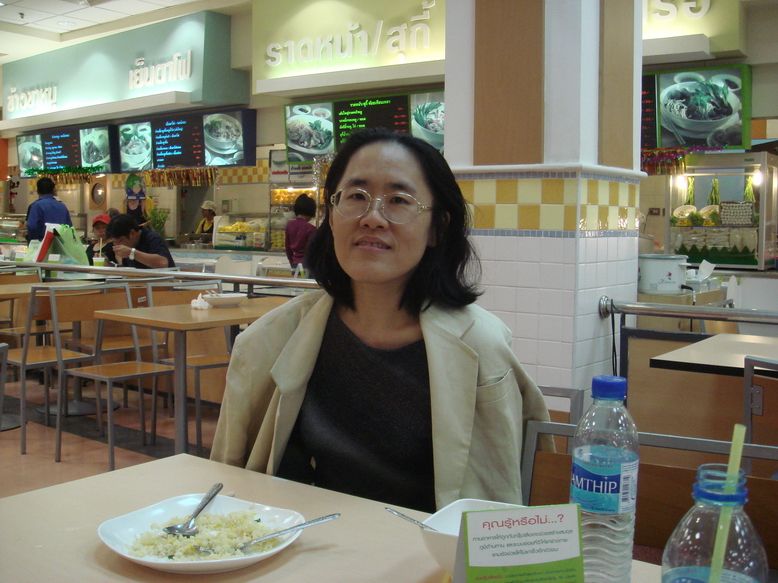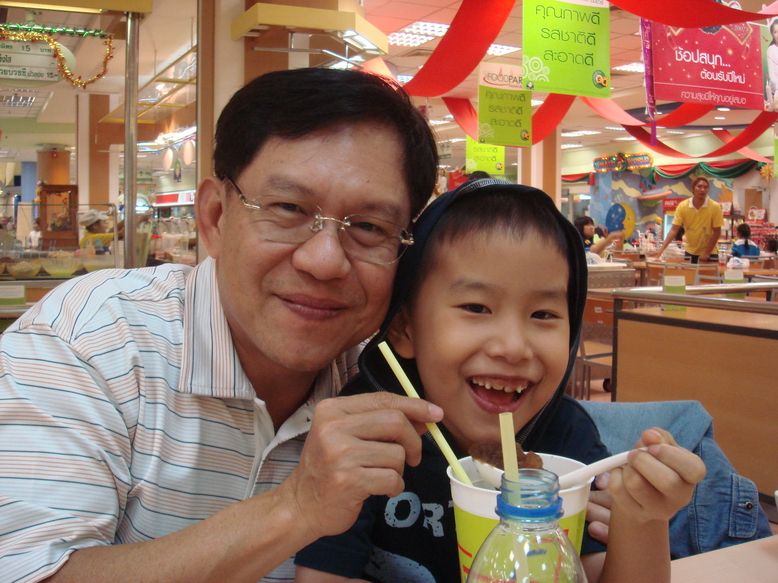 After that we checked in at
Wangcome Hotel
downtown. It is near
Bazaar
and
King Mengrai Monument
.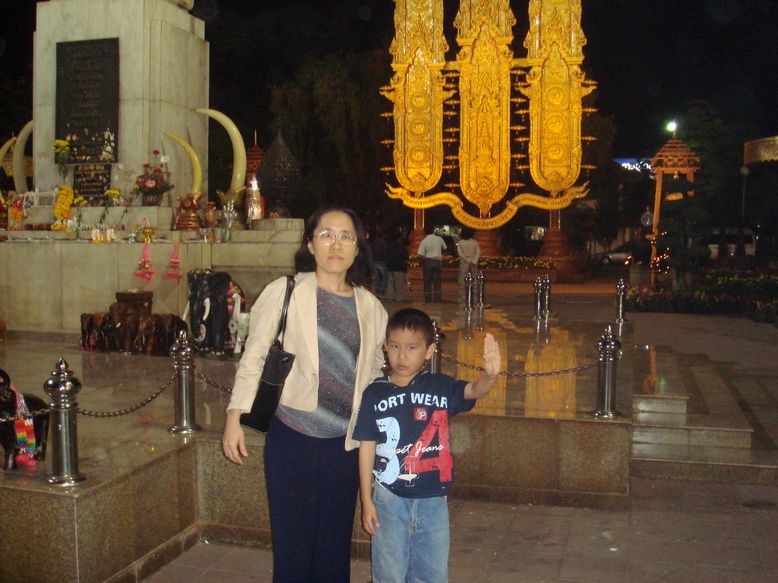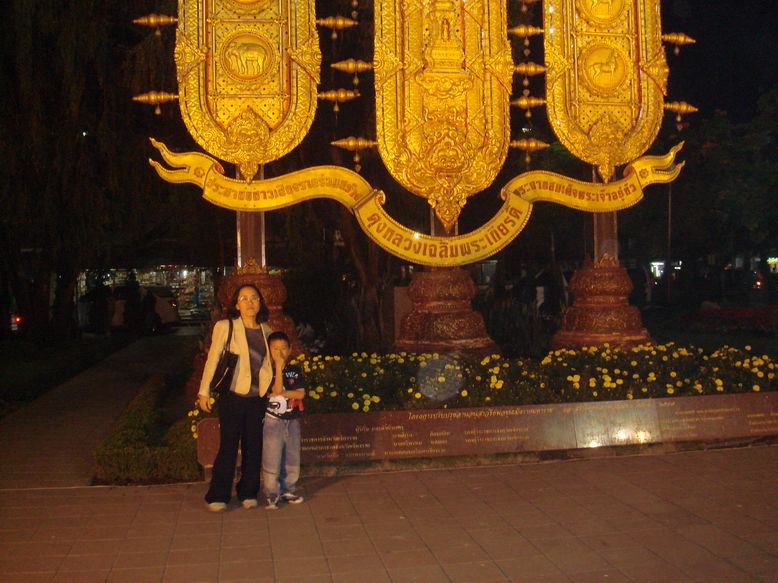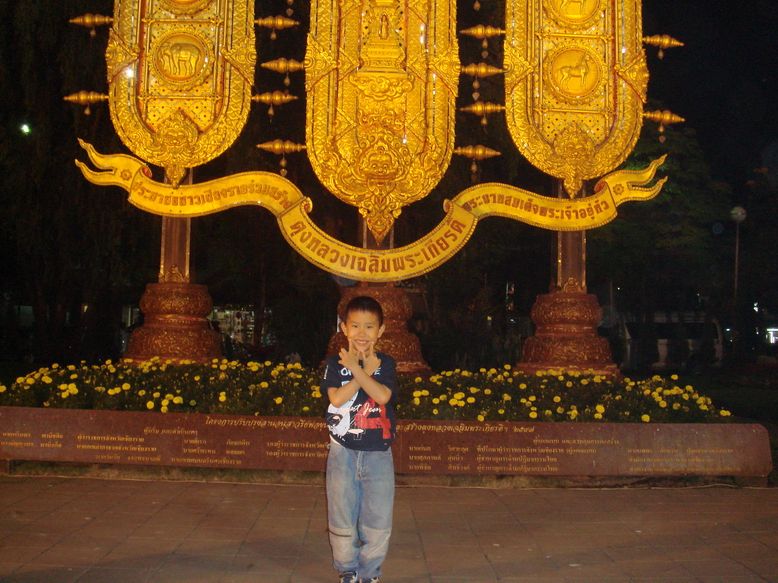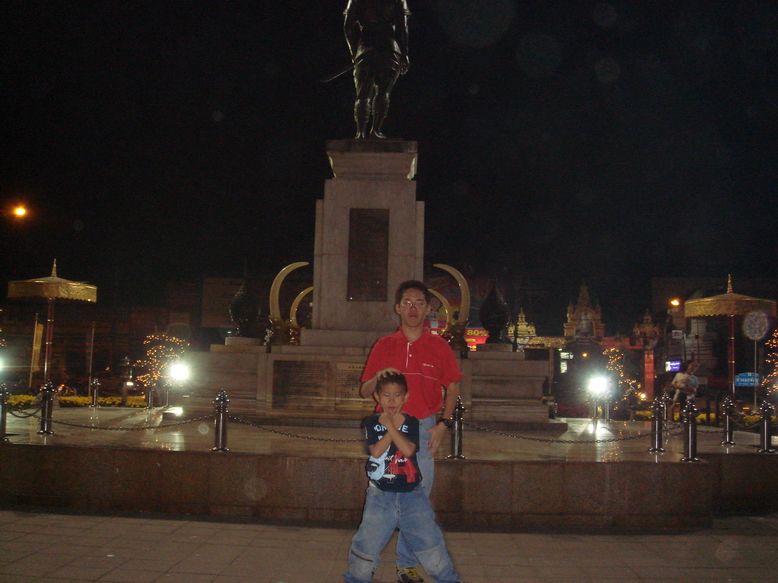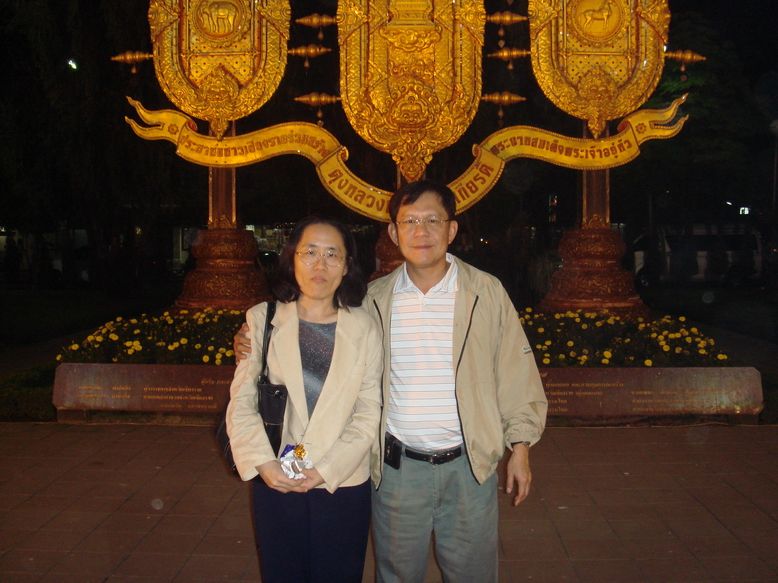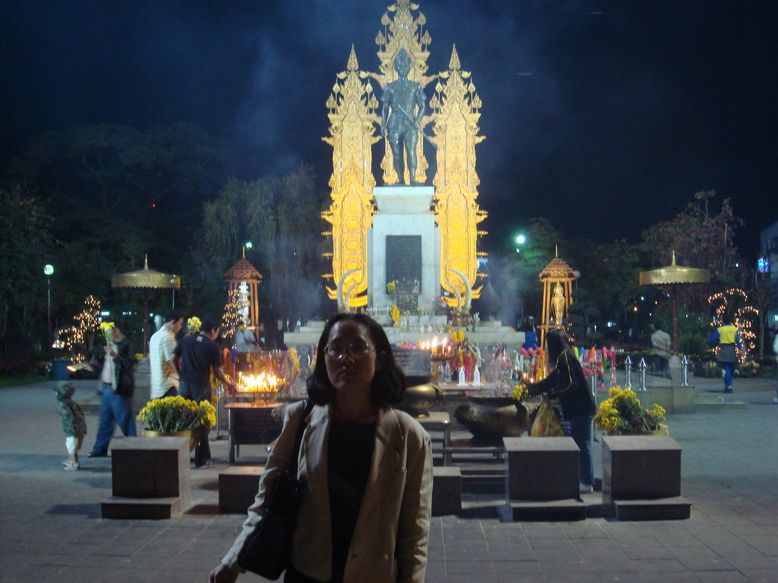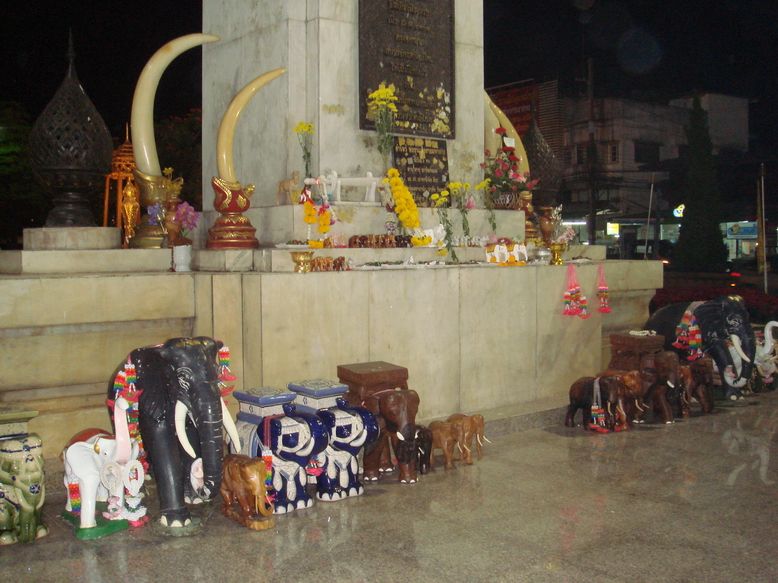 We did not take any pictures at Night Bazaar.
According to
Wikitravel
, "The bazaar is located between the bus station and Phaholyothin Road in the center of town. The market consists of many small stands lining the narrow street running between Phaholyothin Road and the bus station. Everything on display from silk ready-made garments to tattoo etching, even pets. The hill tribes sell an amazing selection of old coins, collector's pieces of needlework and very fine quilted bed spreads."
King Mengrai
(1239 - 1317) was famous. The north was called
Lanna
. I would use the words "elegant" and "graceful" to describe Lanna Thai culture.
Arriving at our hotel: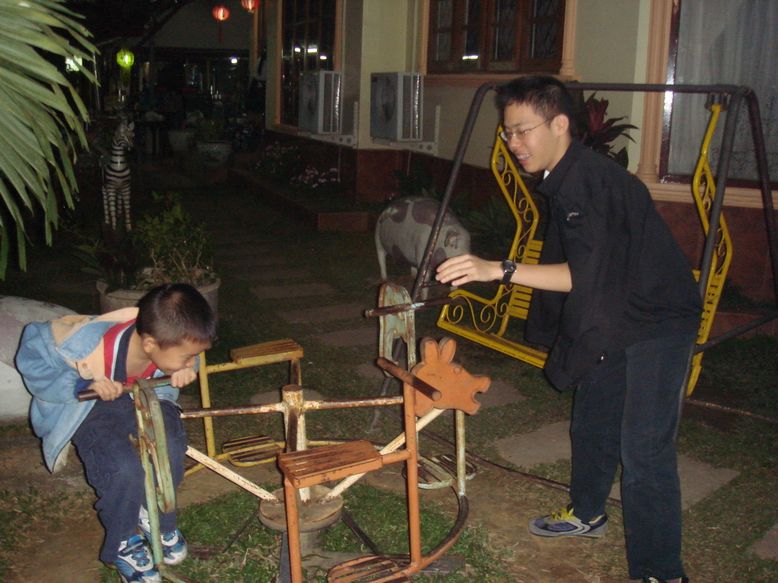 Dec/31/2006
In the morning, my dearest left me and my kids at the hotel and went golfing with his friends at
Santiburi Golf course
about 10 km east of town!
Wikitravel says: "Santiburi is one of Thailand's 5 best courses."
I could NOT complain, could I?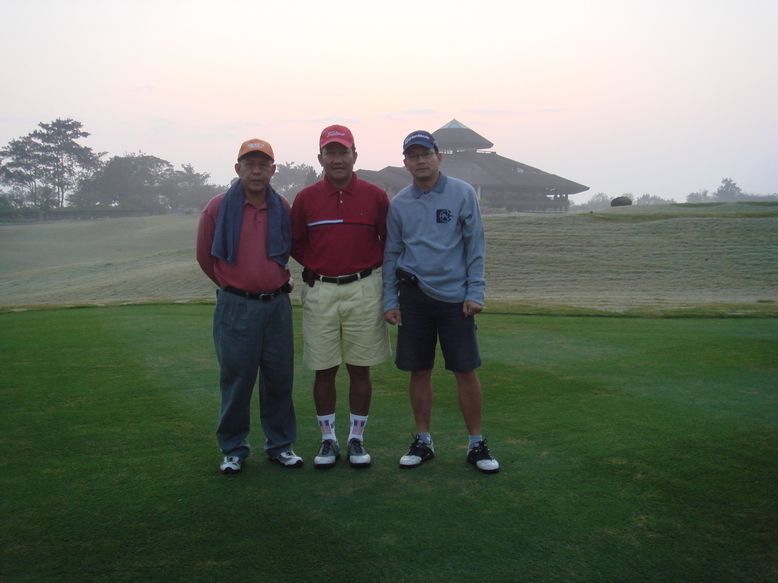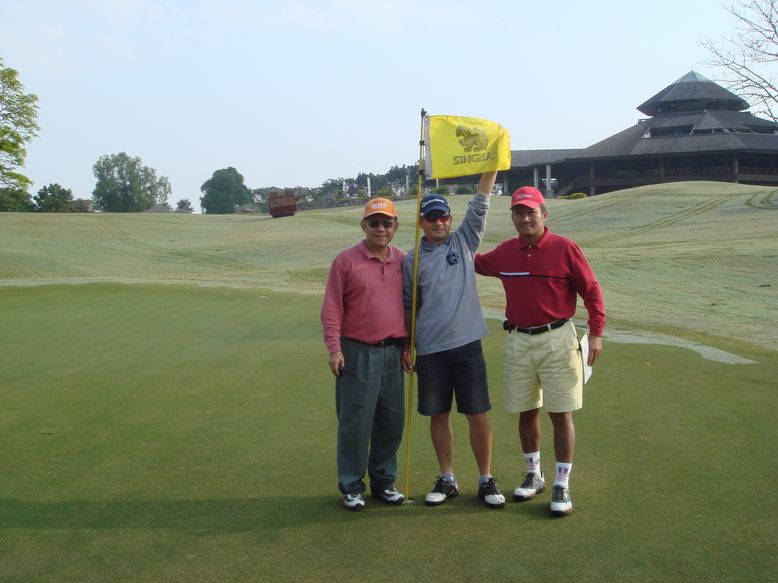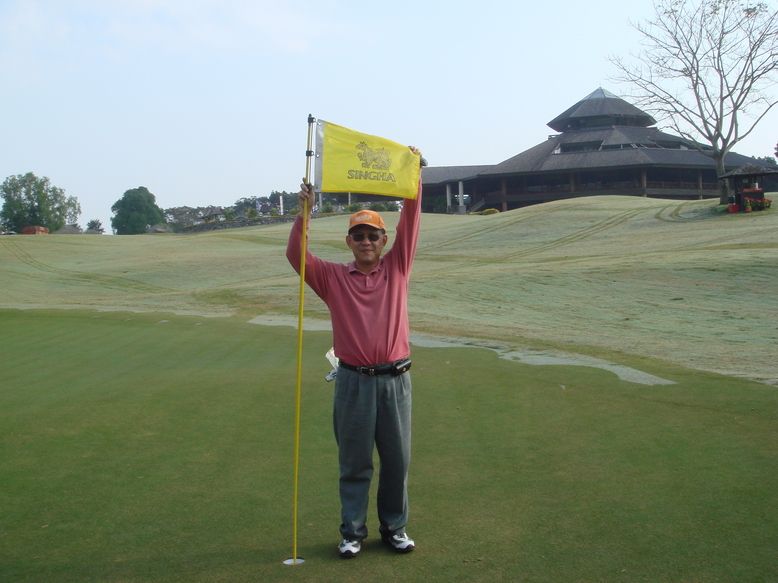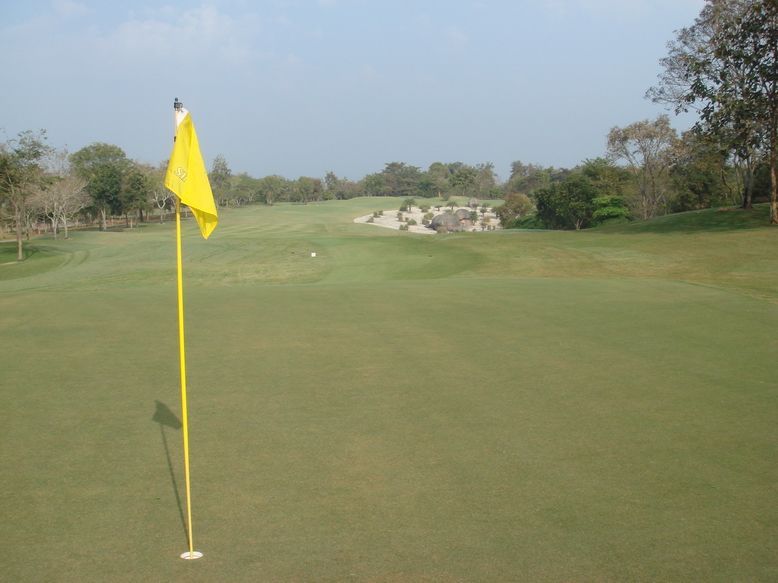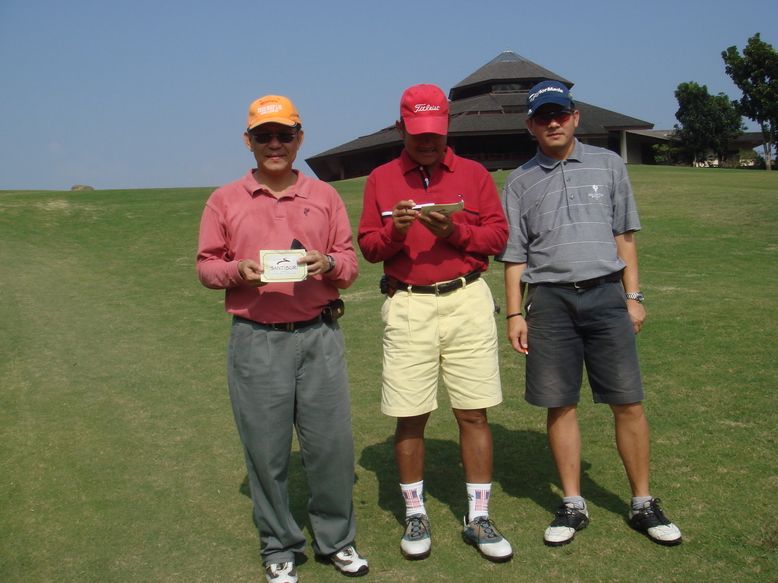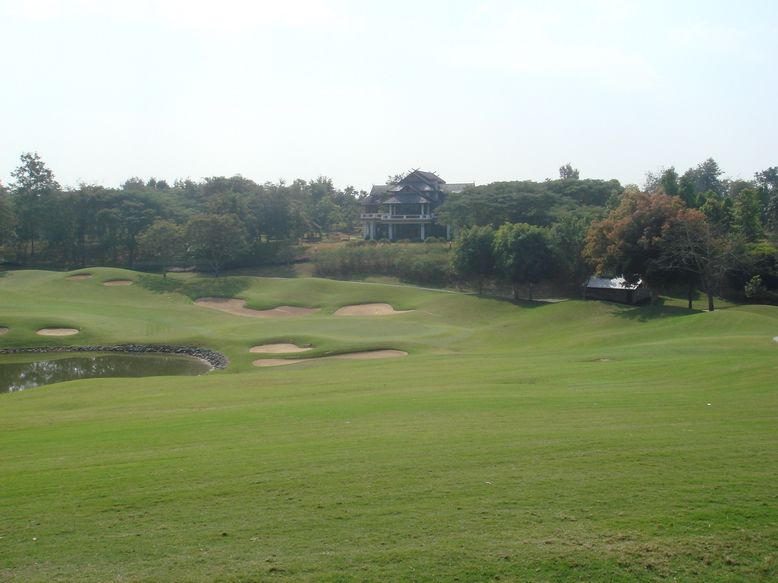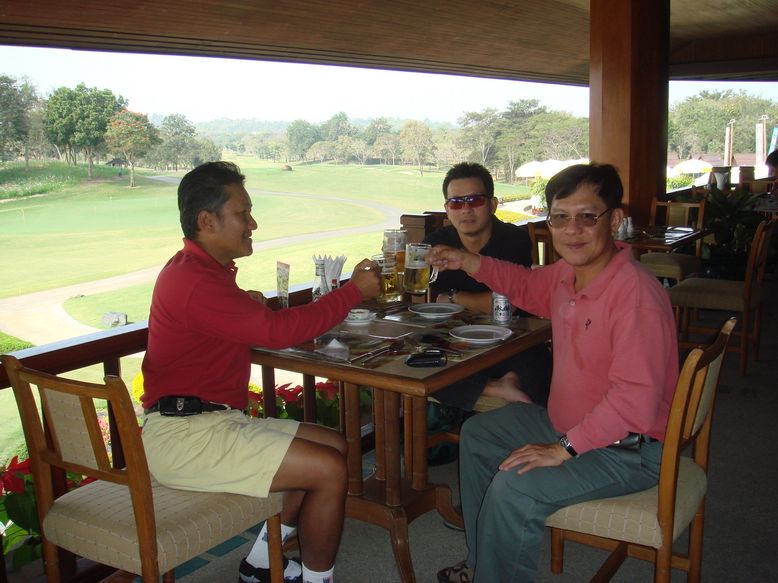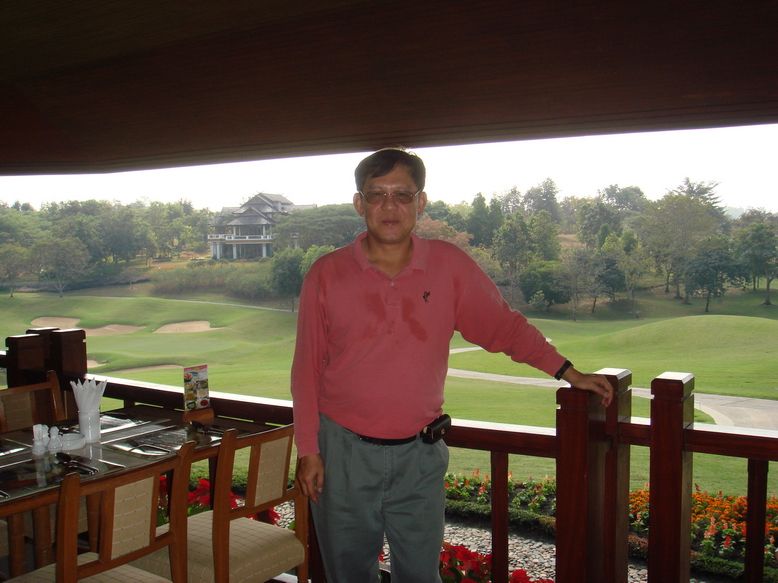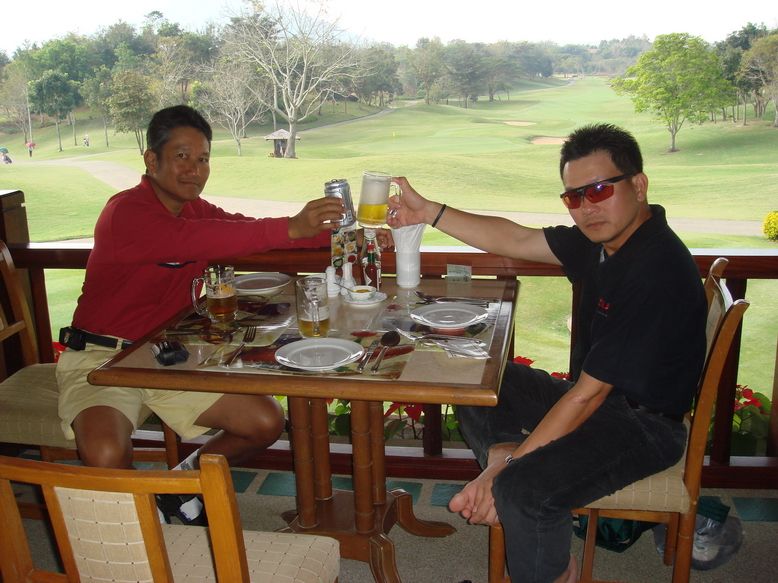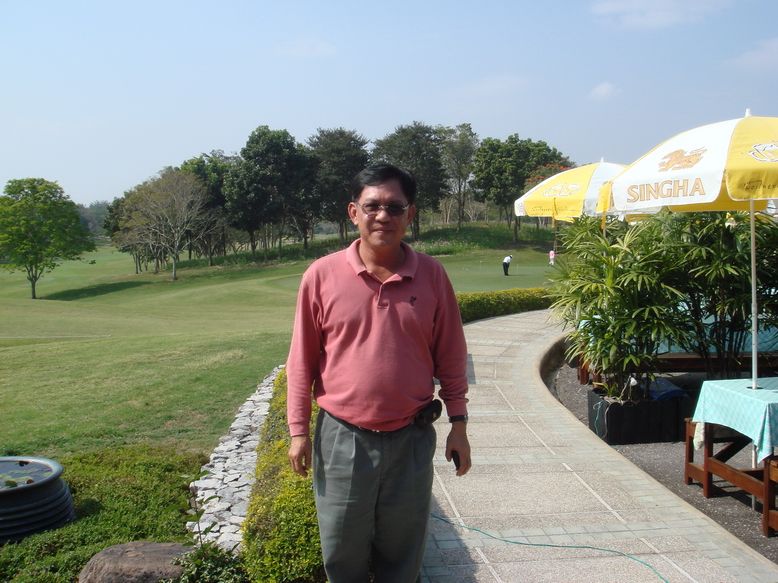 After golf, these guys went to
Oub Kham Museum
.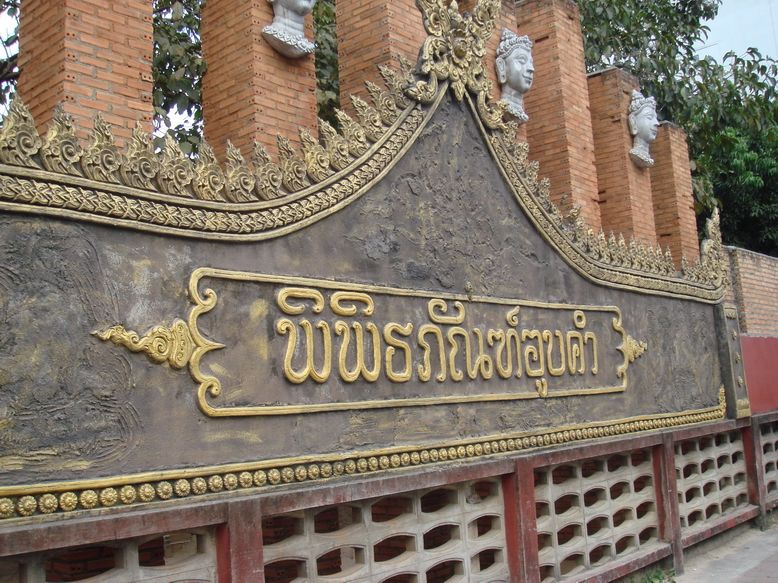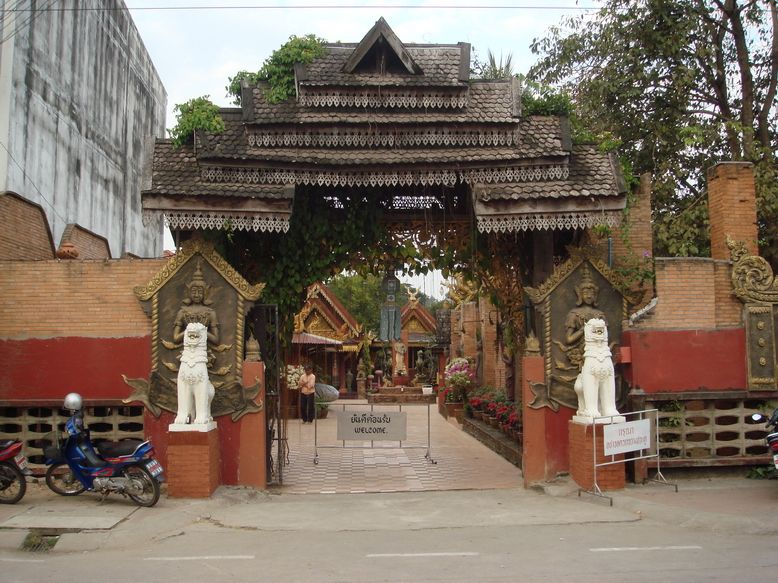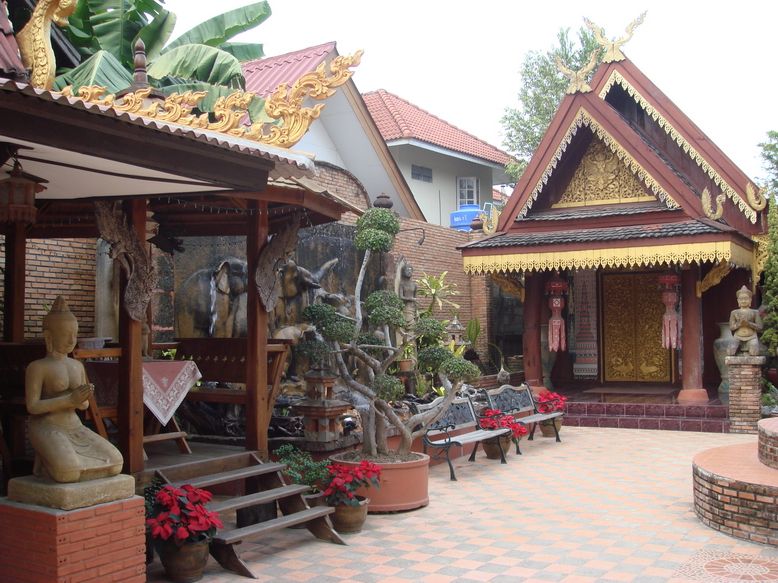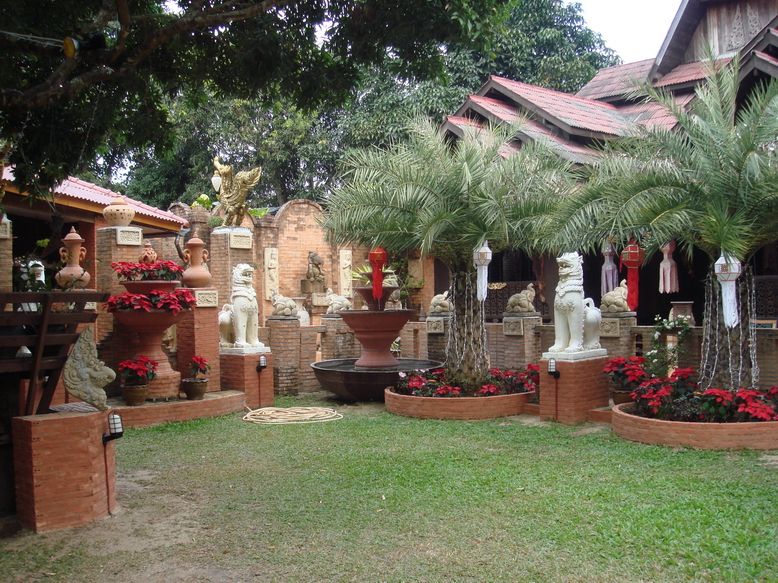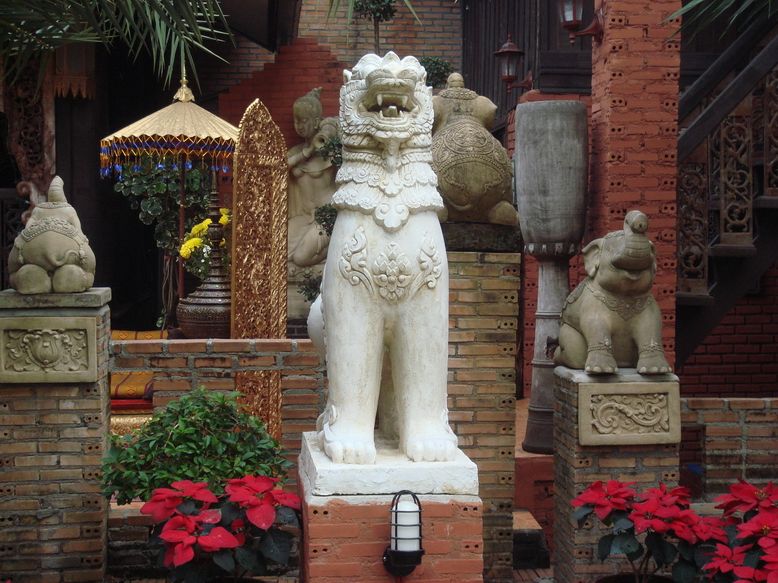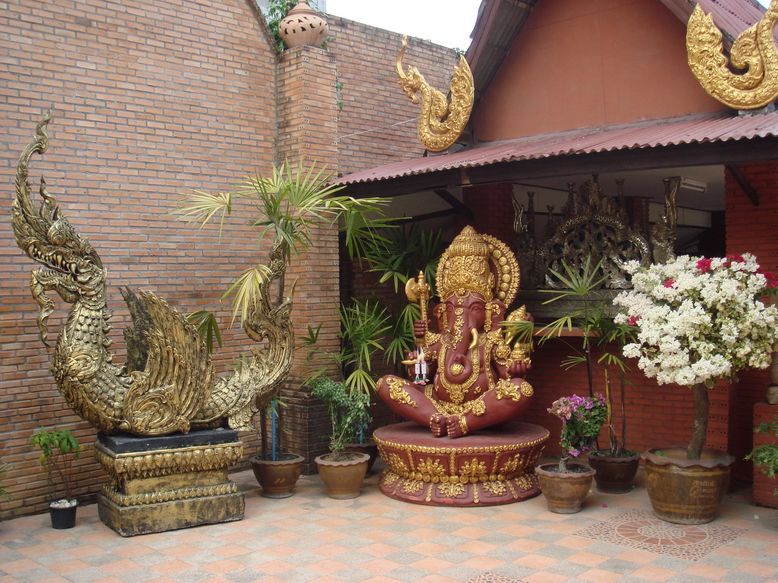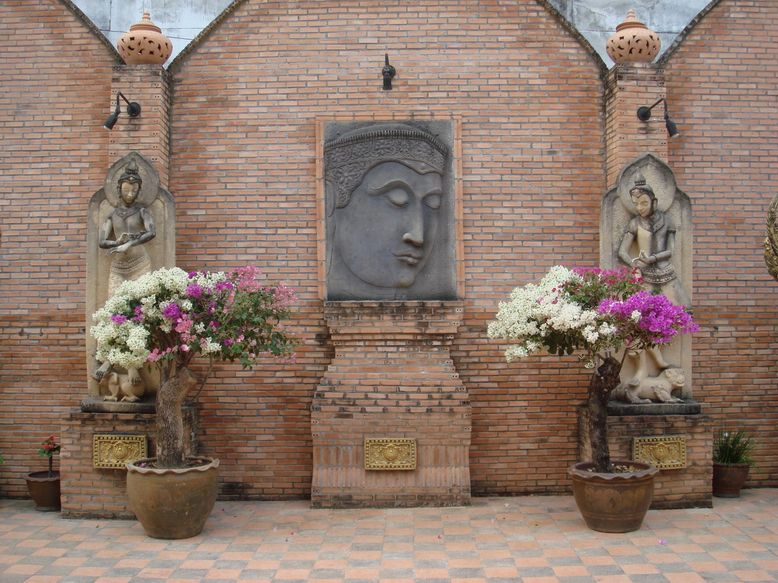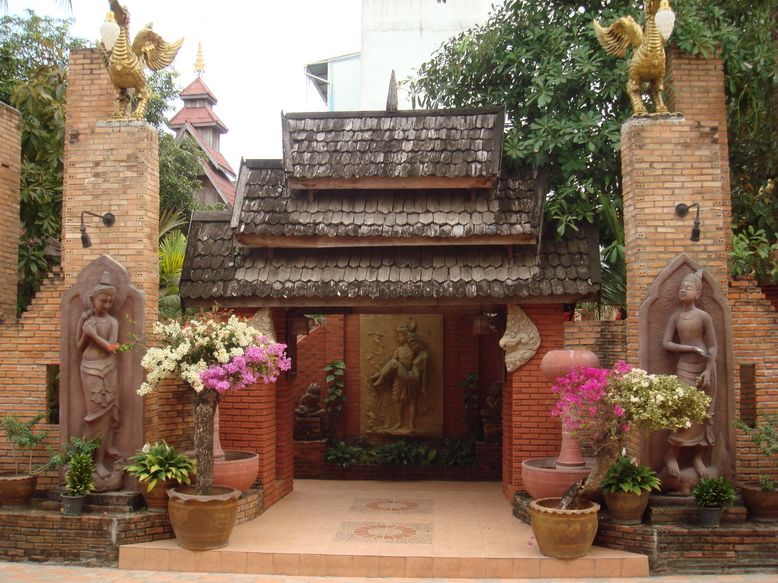 "There was little awareness among Thai people about their heritage." Khun Julasak Suriyachai, a teacher and an art connoisseur made a big difference. Khun Julasak realized that soon the heritage of northern Thailand only could be seen abroad. Hence, he started collecting northern Thailand's art pieces and founded the Lanna Heritage Conservation Center, the seed of the present Oub Kham Museum. His collection includes valuable artifacts from the Lanna kingdoms. The people of thest kingdoms developed a similar culture whish one might call the 'Culture of the Dhamma Letters'."
After the museum the guys visited
Chiang Rai Beach
.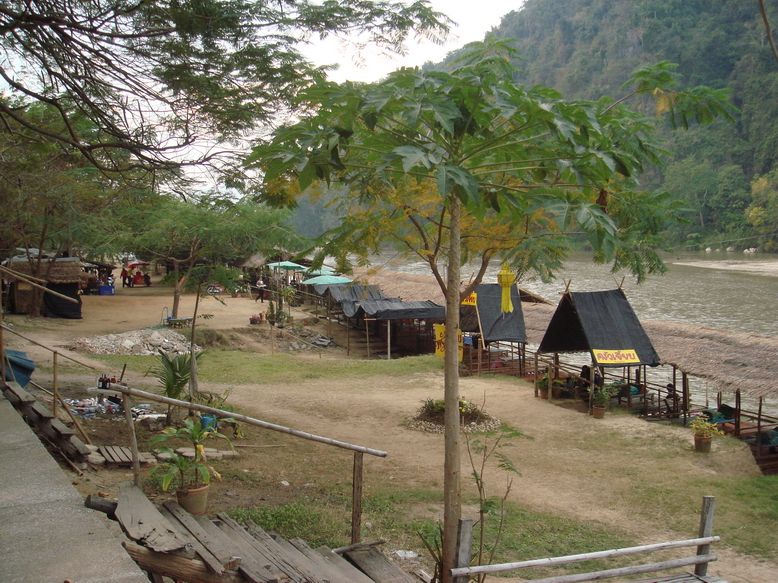 Wikitravel says: "Chiang Rai Beach during the day or the early evening is an excellent spot. There are around 20 eateries overlooking the 'Mae Kok River'. Bring your dictionary with you for there are no English menus to be found. A bit out of town."
The golfers had a very good time !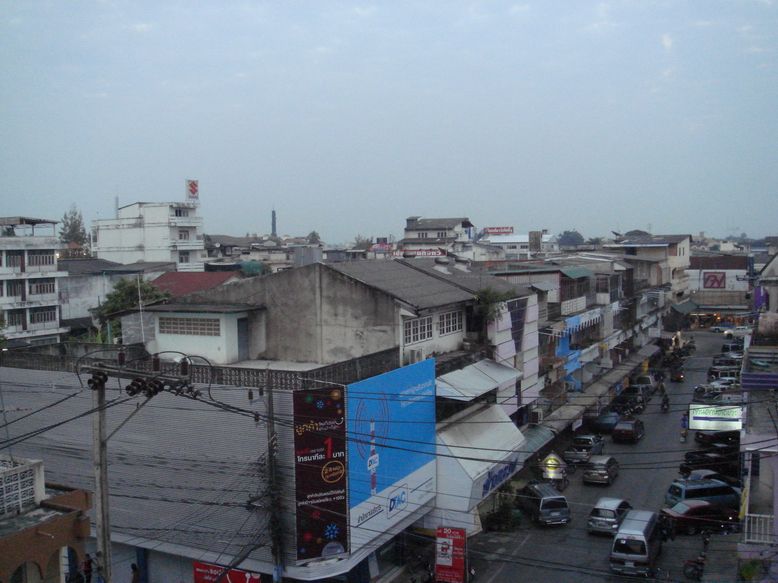 Meanwhile I was at the hotel with the boys but I was not able to go back to sleep after I received news alerts on my mobile saying
Saddam Hussein
had been executed. I sprang out of bed and watched CNN (no BBC! ) for hours. I was upset seeing a healthy old man's life being terminated so brutally that way....
Photo on the right shows the view from our hotel room.
In the afternoon we drove to
Wat Rong Khun
.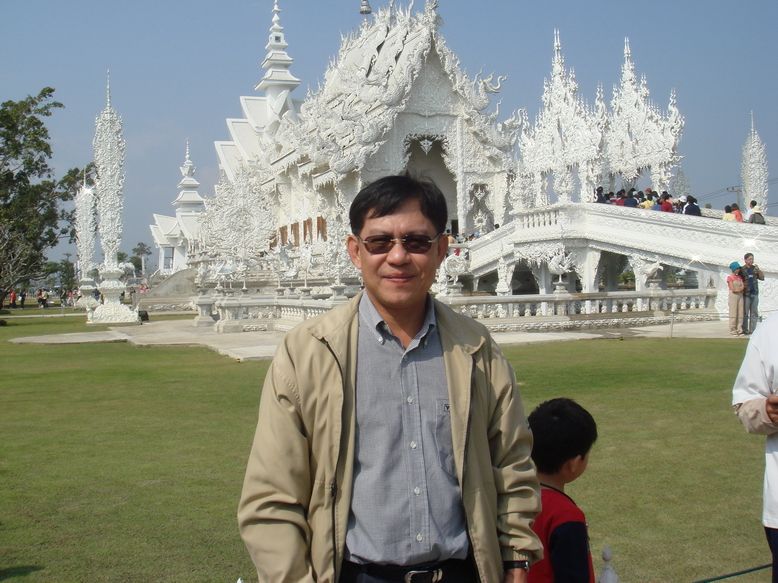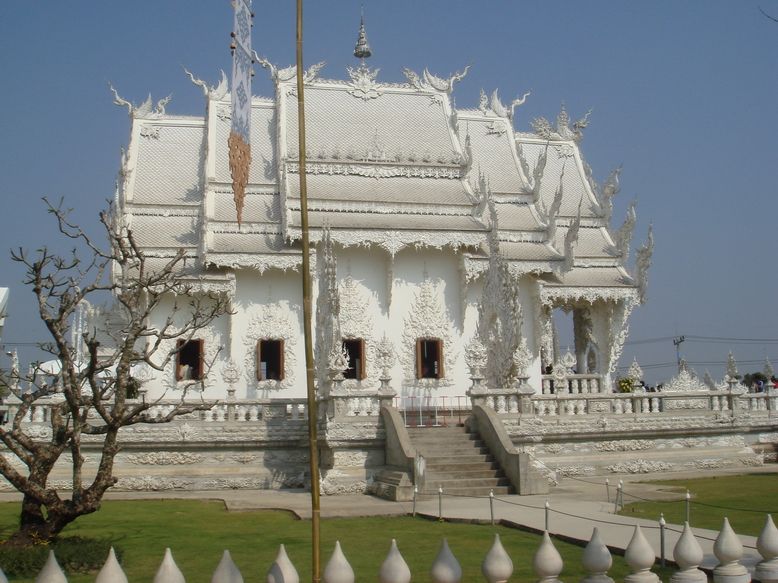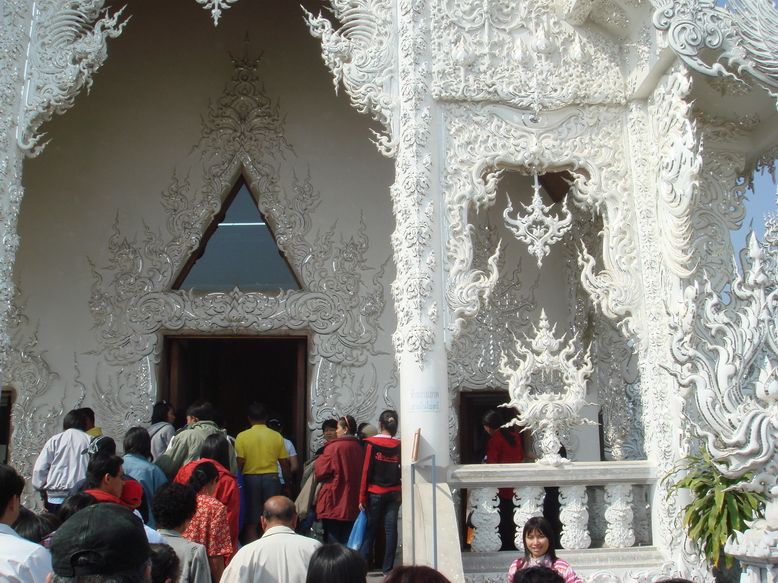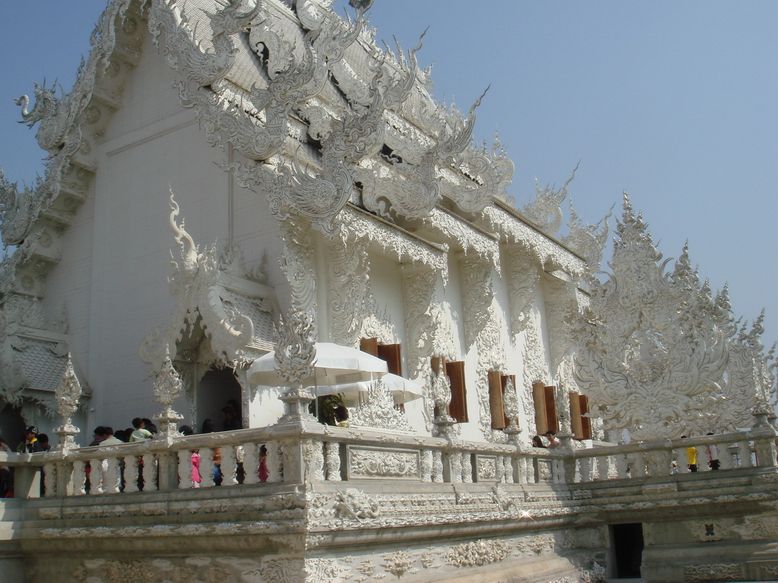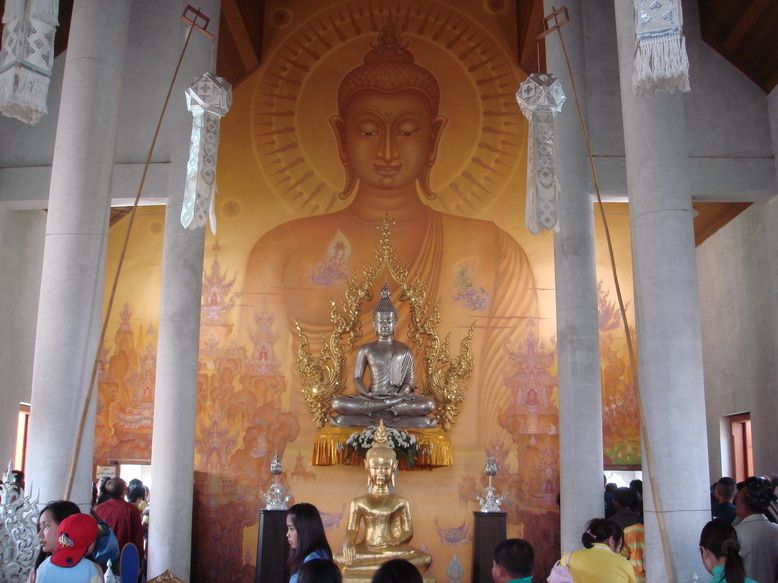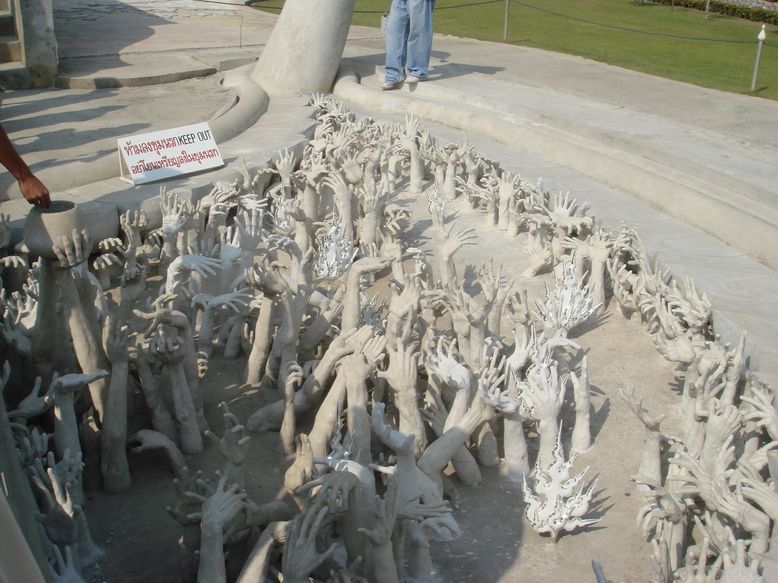 According to Wikitravel, the construction of that "white temple" started in 1998 and is not completed yet. "The architect is artist Chalermchai Kositpipat. He is famous for his religious paintings."
Beautiful sky sky at Wat Rong Khun. →
We left in the afternoon for Chiang Mai.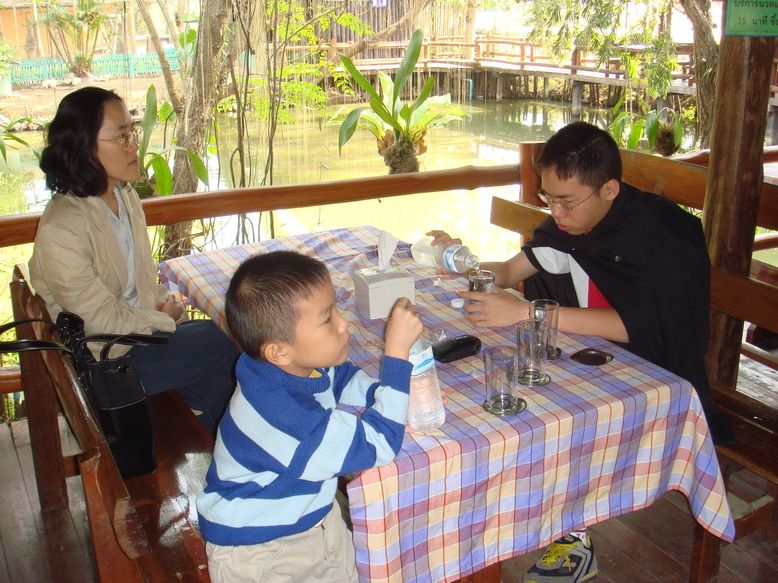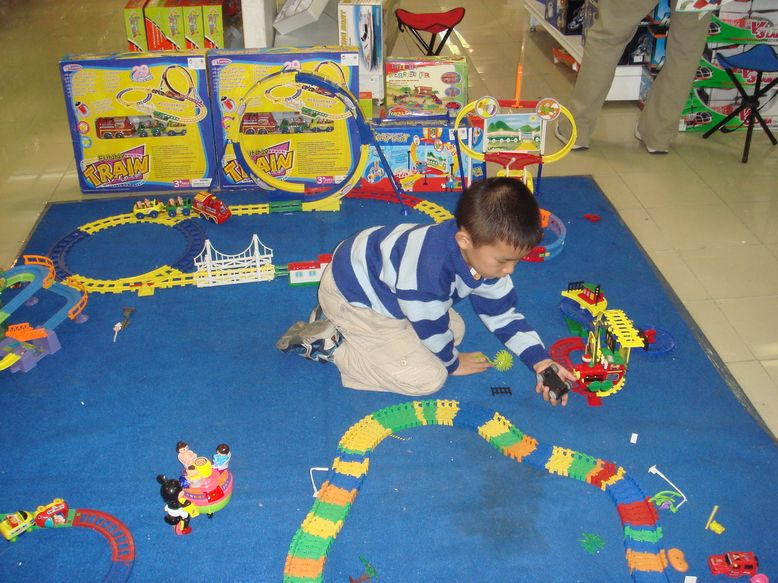 In the evening, there was a "compulsory" year-end
Gala Dinner
at Chiang Mai Hill 2000 hotel where we stayed. Shortly before the dinner I received news alerts on my mobile phone that said there were 8 or 9
explosions
in various places in Bangkok.... I felt sad to know so many people got injured, and a few even died. What a terrible way to end the year. Music at Gala dinner was HORRIBLE for almost an hour althought the food was OK. I decided to leave early. Others still stayed till they finished the count-down fun. They told me the show was better later. They took some pics: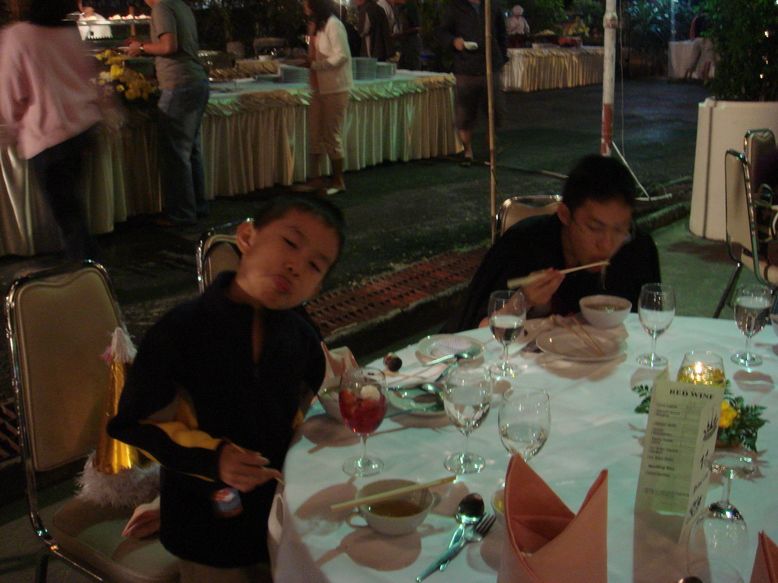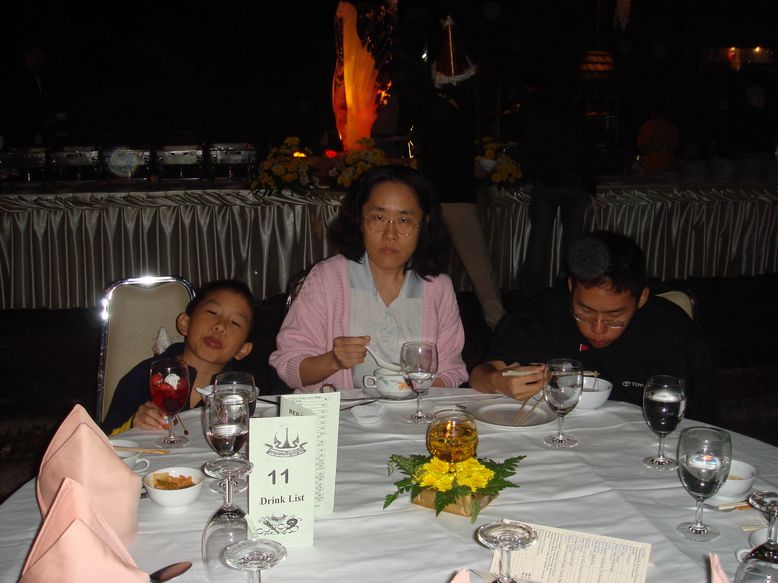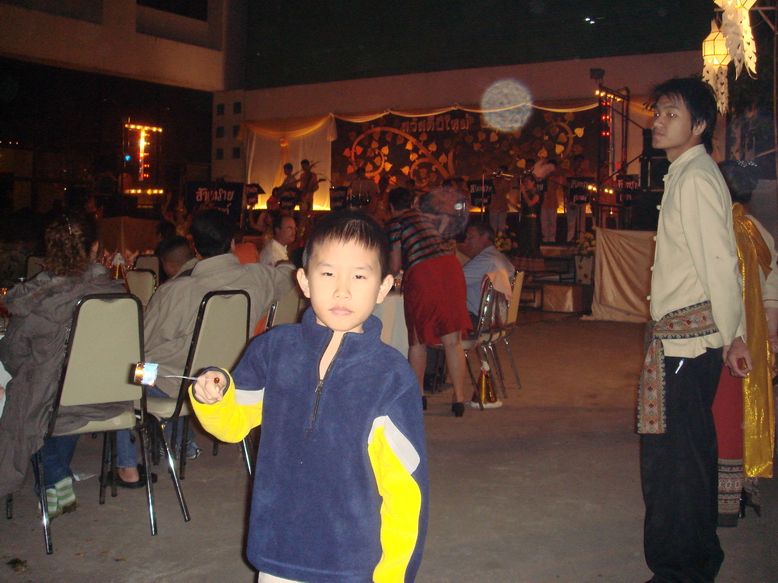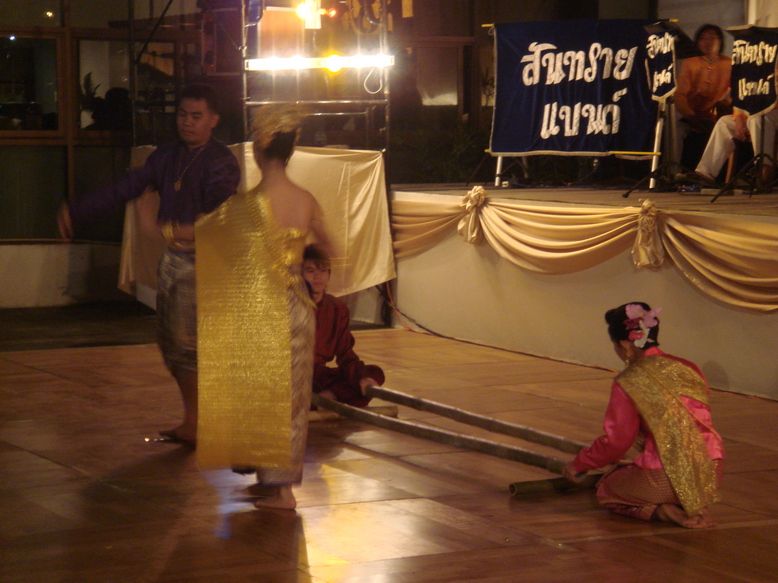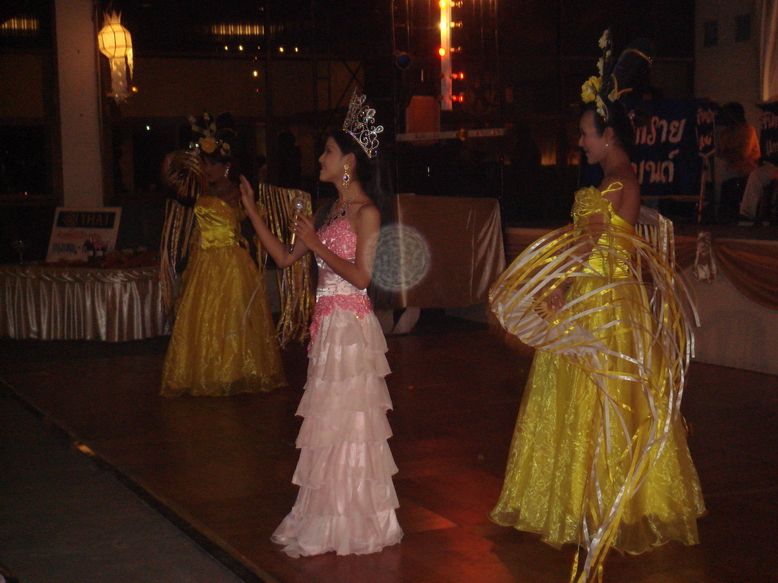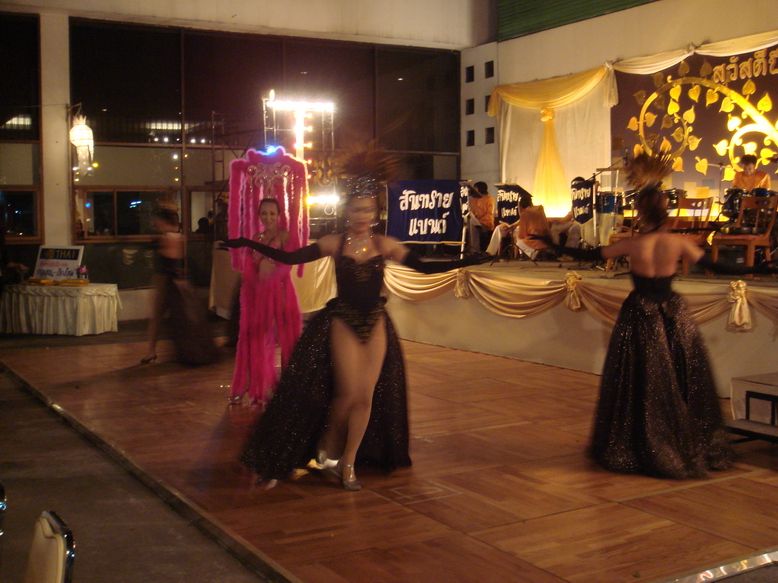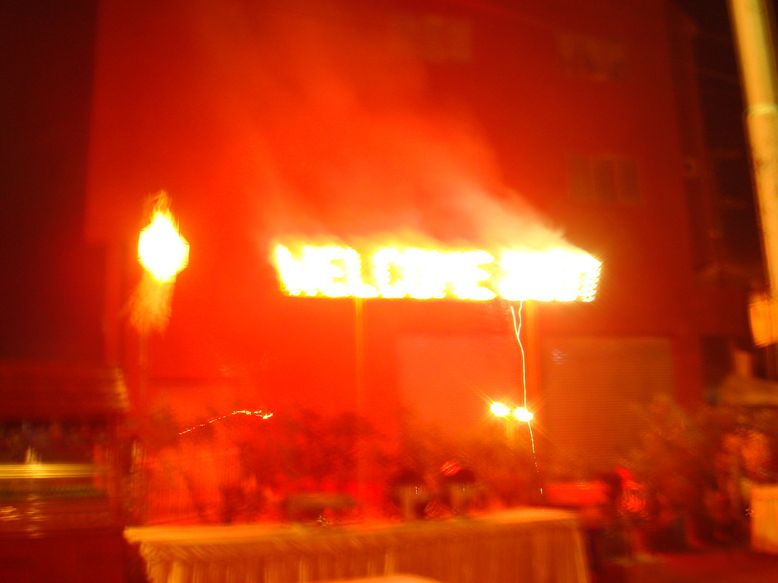 Here are pics of our boys playing Richard Clayderman's, X Japan's, and Handel's at the hotel lobby. I guess they played well because nobody at the hotel stopped them from messing with that expensive piano!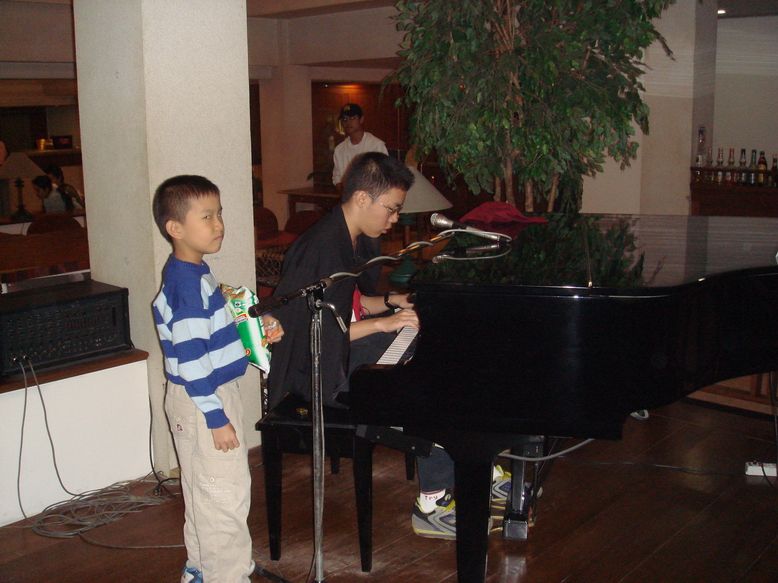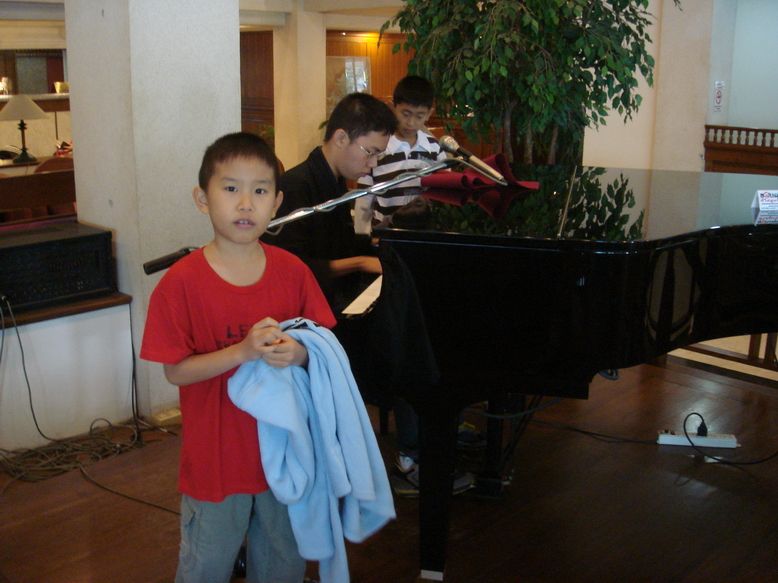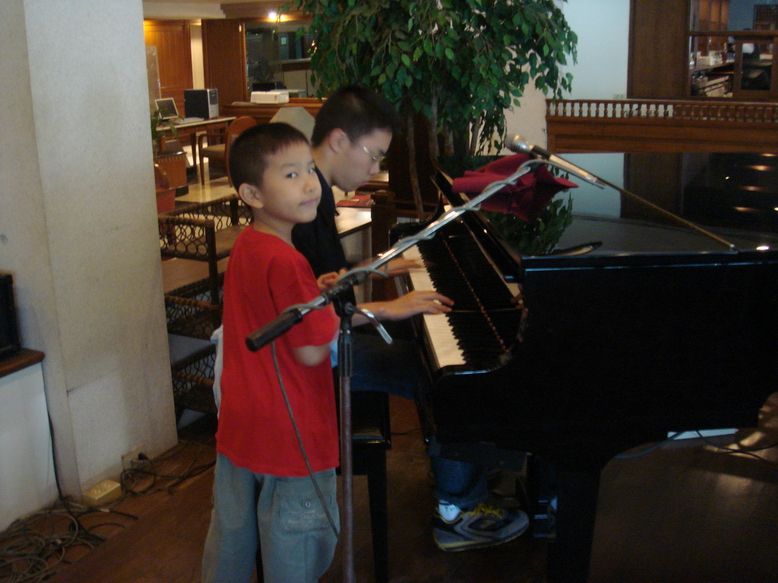 Jan/1/2007
We left Chiang Mai in the afternoon of Jan/1/2007. Traffic jam made us arrive home in Bang Na late.