Family (Aug - Sep 2011)
Recent Family Reunions (Aug 2011)
August 16, 2011 (journal/item/457)
Recent Family Reunions (Aug 2011)

1. Tani visited Thailand during August 10 - 12, 2011.
His first overseas trip by himself.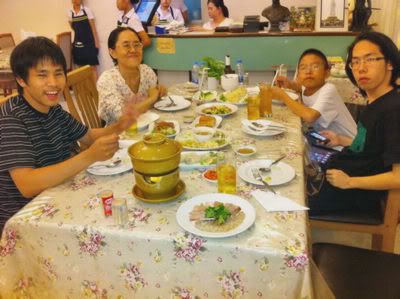 This is at a Vietnamese restaurant near our place in Bang Na.



Food on the table.
Enlarged as requested by Manou from Vietnam.


2. Junior and Katie in Thailand with us:
(Click the links below to see the slideshows at Photobucket.com)
• Floating Market (Aug 13)
• Elephant show, crocodiles, Rose Garden (Aug 13)
• Ancient City of Ayutthaya, elephant riding (Aug 14)

Remarks: (Added on Sep-6-2012)
Two pictures from the slideshows: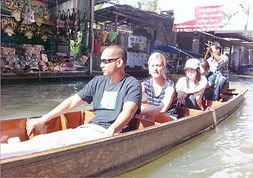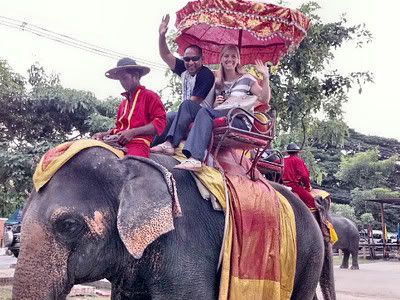 Good news from George, my cousin, in San Jose
September 6, 2011 (journal/item/464)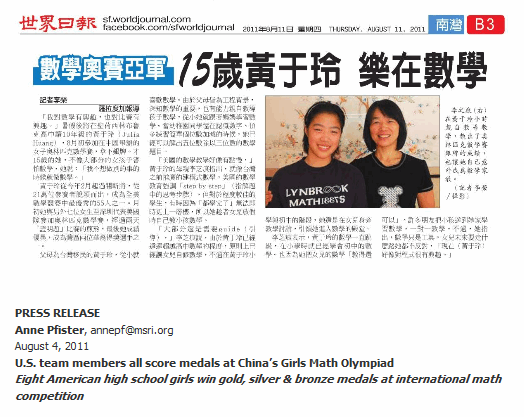 My cousin's daughter and wife in the picture.
More: HERE (in Chinese and English).

Congrats, Julia! Happy for you, George!