Farewell... R.I.P.
Sad News
December 10, 2010 (journal/item/425)
When my phone rang a few minutes ago my pc was on and it was at my Facebook. After I hung up the phone I immediately typed these on my FB.
And then here.
To my family: BAD NEWS!!!!!!!!!!! I just received a phone call from Grandma's sister (our Aunt No.5) in Chiangmai: She said her youngest sister (our Aunt No.6) passed away yesterday!!!!!!!!!!!! I just hung up the phone! I now have to tell the family in Laksi !!!!!! !!!!!!!!!!!!!!!!!!!!!!!!!!!!!!!! )_: )_:
Only yesterday my son called from the uni to let me know his school mate accidentally fell from the condo and died. The funeral will be on Saturday. The boy's parents must be so very sad..... He had only one more year to go before graduation.

SO MANY DEATH.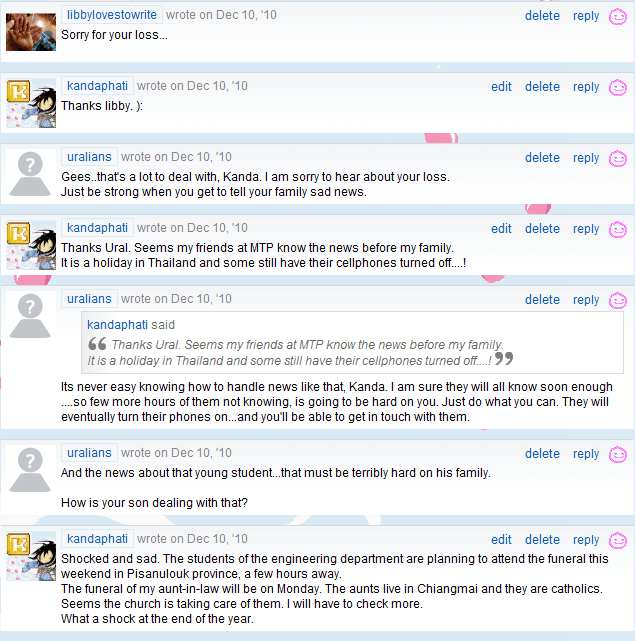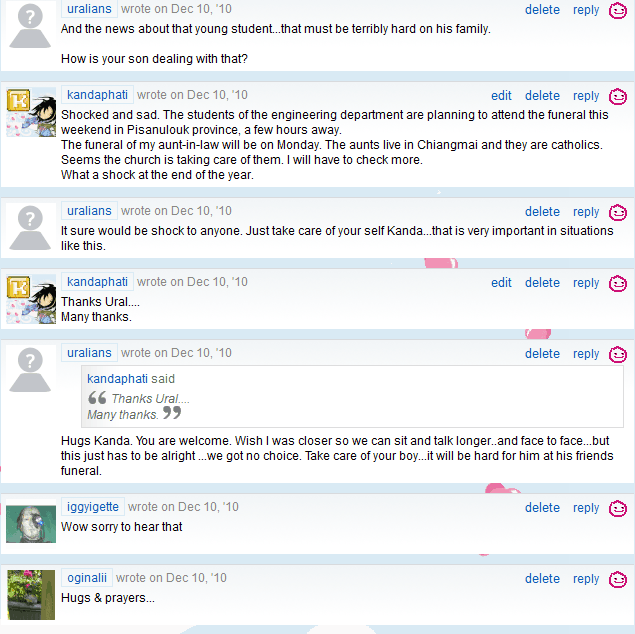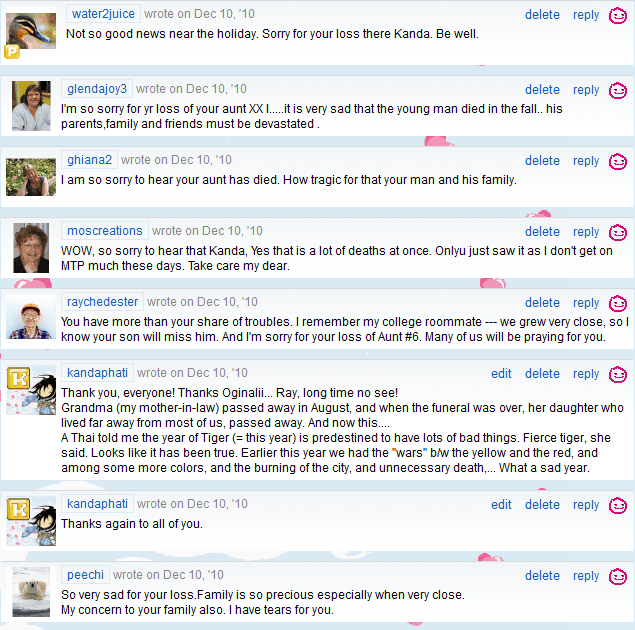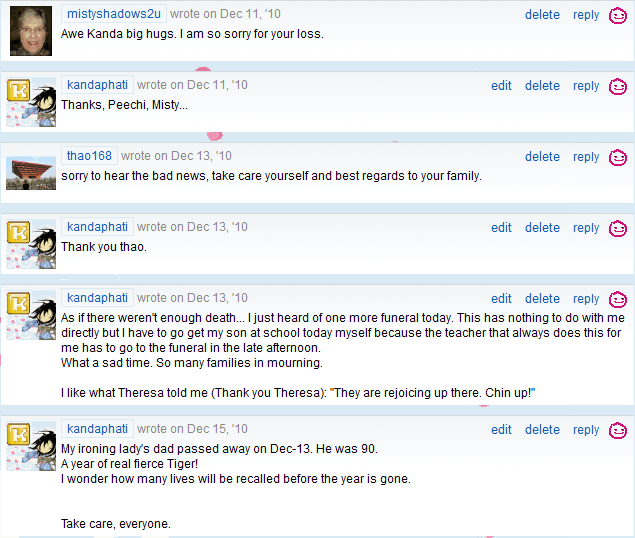 More Sad News
December 13, 2010 (journal/item/427)
More sad death news. Ken's classmate died during the long weekend. Hemorrhage in the brain. Was only 12 y.o. and was not even fat. Funeral today. His school teachers went to another funeral: a teacher's family member. Tony and uni friends returned from school mate's funeral in Pisanulouk (6 hrs from Bangkok). My Mother-in-law's youngest sister was buried today in Chiangmai.... RIP everyone.