For the photos, click on the underlined links to see the slideshows with bigger pics at photobucket.com For the videos, click to watch at Youtube.

Arriving in BKK (Nov-23-2008)
This was shortly before the Yellow Shirts ("PAD") blocked the airports.
Our first time to meet one another. Tammy and Dave had intended to stay in Thailand just for a few days.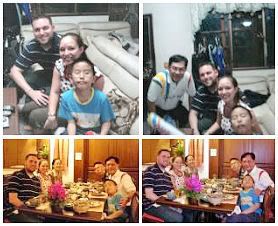 Ayudhaya, etc. (Nov-30-2008)
An unexpected sightseeing and reunion, thanks (?!) to PAD's stranding the tourists.
PAD blocked the airports. Tammy and Dave – and many thousands of the tourists – had to remain in Thailand (on the Thai govt). During those days we ordinary people had no idea when the airports would be unblocked.
Thanks (?!) to the block and the Thai govt's courtesy for free hotels and meals, we had extra few more days to get together for some sight-seeing - and it was wonderful!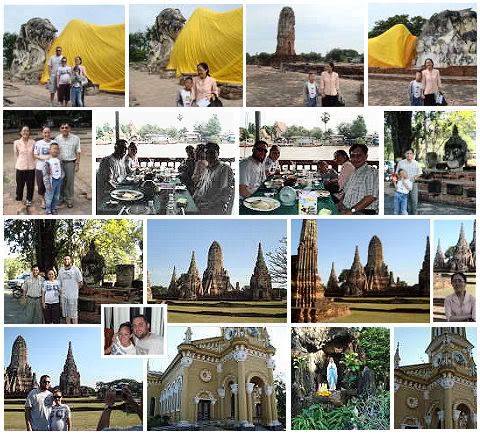 A day trip to Safari World (Dec-5-2008)
It is the King's birthday. Father's Day in Thailand. PAD unblocked the airports not long before this day. We heard that all the airports were crazily crammed and crowded. Long queues everywhere. We still had time to be together.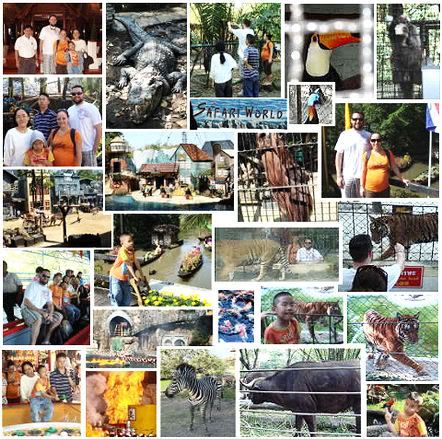 Dinner Cruise on Chao Praya River -- After Safari tour.
See more pics at Tammy and Dave's site at Multiply.com (*as long as the site exists....)


Two videos recorded by Ken ( my 10-year-old son ) at the dolphin show:
The first video (1 minute long):
and The second video (30 seconds):
A 4-second video of a clever bear. There was nothing much in this video but it was fun observing this bear. Our video was too short and missed almost all the fun part: the bear stood up, reached for a branch of the tree and tried to peel the bark and to break the branch. Obviously there was something edible underneath the bark. We were not sure what it picked and ate. Soon the zoo keeper came and warned it not to do that. And it stopped immediately!