Bangkok:
An Improvised Afternoon City-Tour
(March 31, 2013)

• Secret Garden (a restaurant on Sathorn Road),
• Yaowarat (Chinatown),
• The Emerald Temple and its vicinity,
• Chaopraya riverside park, an old fort and riverside walkway

(Original photos by Sompote, resized by me.)


• Secret Garden (a restaurant on Sathorn Road)
This restaurant was within a gated premises on Sathorn Road where a very old colonial-style house was located. I remember the house but did not know when this restaurant came to existence. The food here was good, and the cakes were great!


• Yaowarat (Chinatown)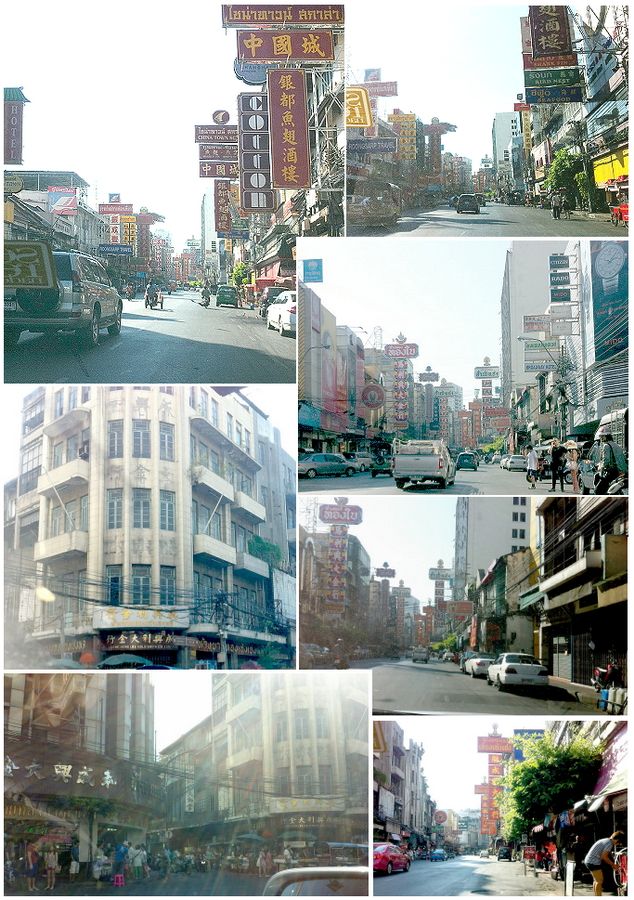 This is the neighborhood where I spent my earliest childhood. Today the traffic was far from heavy. What a surprise!


• The Emerald Temple and its vicinity (City Pillar, National Museum)
ABOVE: Bottom Right – "City Pillar" across the Emerald Temple.
The white thing in the sky was actually a reflection on the car window.

BELOW: National Museum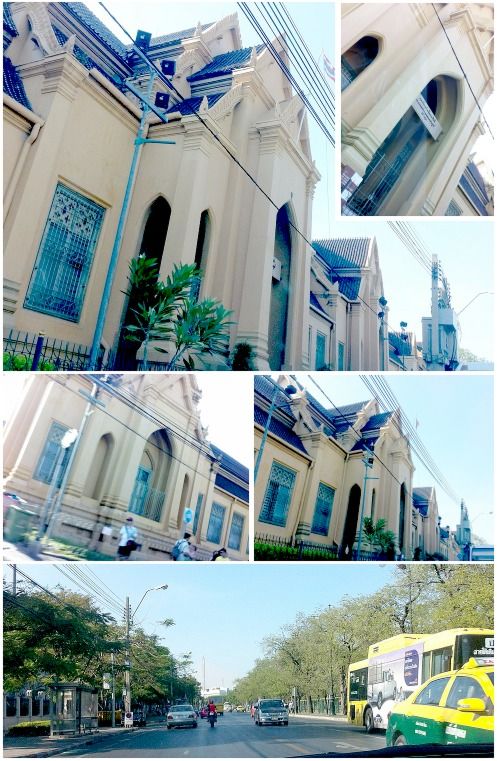 In the center of the last picture above we could vaguely see King Rama VIII Bridge.

More close-up pics of the bridge will follow.


• Chaopraya riverside park, an old fort, and riverside walkway

These pictures were taken near an ancient fort. It was connected to the riverside park. The white wall belonged to the fort. The other side of the stairs was the riverside park.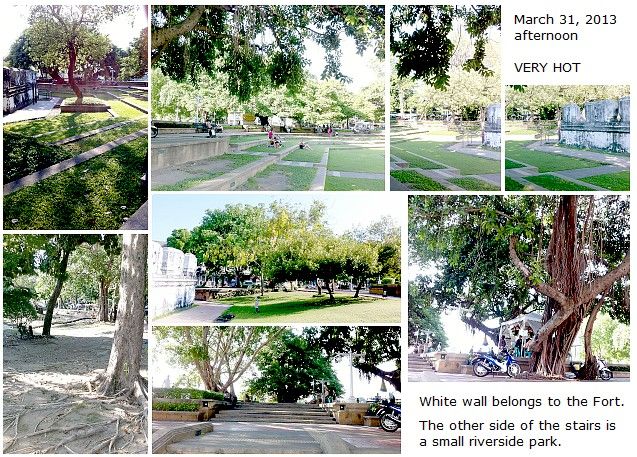 The fort:

These below were at the riverside.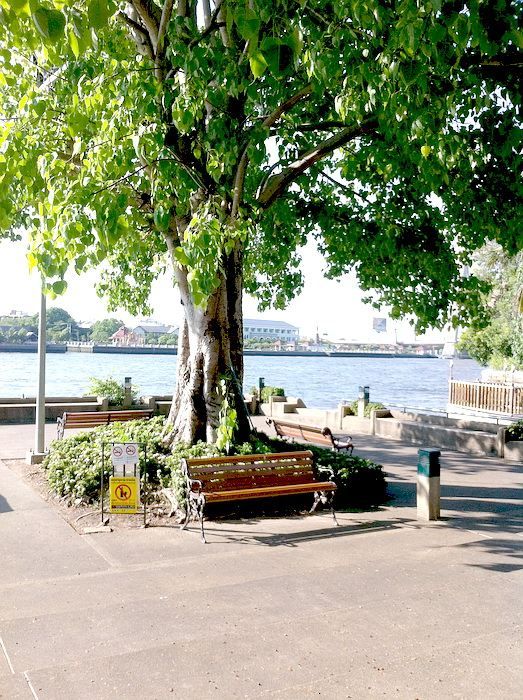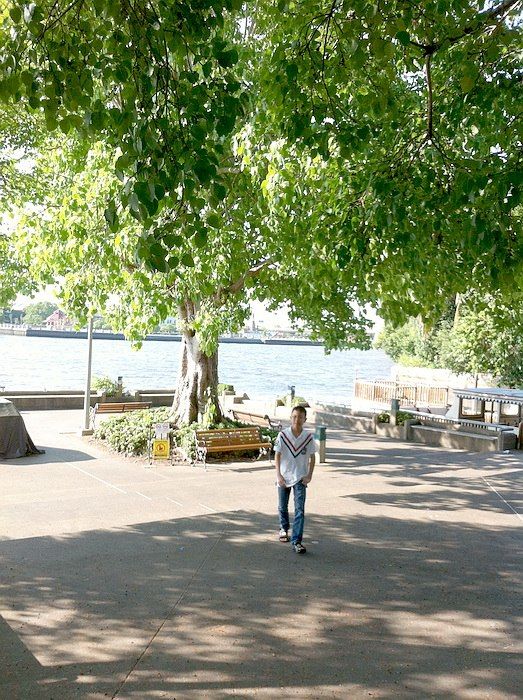 In 2011 this place was flooded: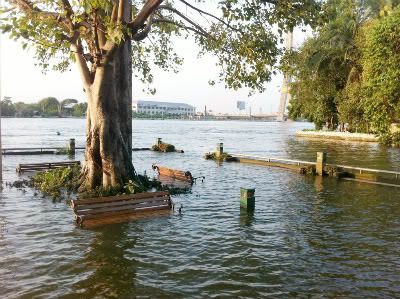 (From my page at Flood Time Art Works)

Next:
These pictures were taken around a narrow bridge next to the park. Signs of a temple and a school on the other side of Hong Uthit Bridge (built in B.E. 2460 or 1917 and rebuilt in B.E. 2515, or 1972). The narrow bridge was over Bang Lampoo Floodgate, which was located next to the riverside park.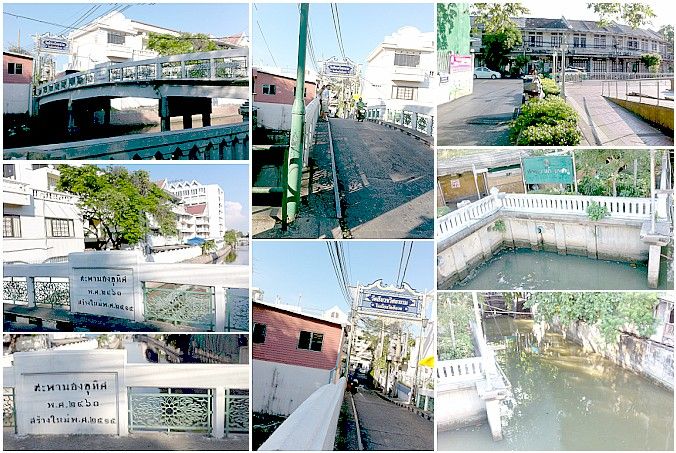 BELOW:
These pics were mostly taken while strolling along the narrow walkway built on the river near the bank.
In 2011 the walkway was completely flooded and we did not even know that this existed!
The afternoon sun was very strong and we did not complete the walk. We therefore did not know how long the walkway stretched. The magnificent bridge was Rama VIII Bridge. On the way we passed by many interesting buildings full of history. The signs at the end were taken after we had left the riverside and returned to the main road.
SLIDESHOWS of all the pictures
(in bigger sizes at Photobucket ):

• Secret Garden (3 slides)
• Yaowarat (Chinatown) (10 slides)
• The Emerald Temple (11 slides)
• National Museum, etc (7 slides)
• The park (12 slides)
• The fort (5 slides)
• Riverside (4 slides)
• The Bridge (12 slides)
• Riverside Walkway (34 slides)


– THE END –